Introduction
We've all been there: jammed into the back row of a minivan hurdling toward some arcane piece of giant Americana, just to snap a few photos of Uncle Larry and the kids on the side of the highway. Where do these photos invariably end up? Stuffed in a shoebox in the back of some closet, "World's Biggest Corndog. Arizona 1998" scribbled on the back. Forgotten. No matter your destination, here are some basic vacation photo tips to know so those photos are hung proudly on the wall and not collecting dust next to your embarrassing collection of original pressing Devo albums.
Section 1 Title
Know Your Equipment
Section 1 Text
You spent all that time picking out the perfect camera for yourself (clearly by reading our amazing in-depth expert reviews), put it to good use this travel season. We spend a great deal of time putting every camera through its paces to find out exactly when and where it can return a good quality photo. Your little $110 point-and-shoot? It might not do quite as well as you might hope late at night, but it might be superb in bright daylight.
Know where your camera performs best, and learn its features before you leave so you can maximize your time at your destination. Know how to set a long shutter speed and find a stable platform like a window sill to capture fireworks or lightning.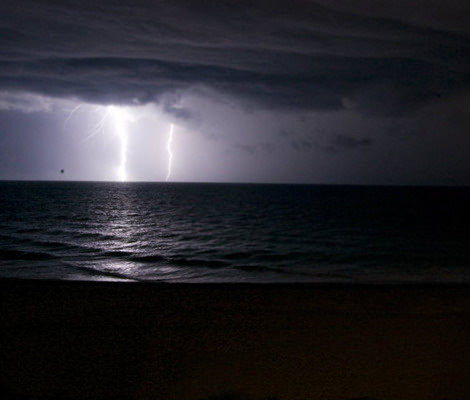 Crucially, it's also important to know what it requires to work at all. Ever heard of someone bringing the wrong memory card on their honeymoon, trying to leave the resort to find one and getting mugged? We have. Make sure your chargers, memory cards, and batteries are all up to par and will work when and where you need them to.
Section 2 Title
Timing, Timing, Timing
Section 2 Text
This is especially true if you're going on a destination vacation, but whether you're photographing a beach at sunset or the Grand Canyon at daybreak, it's important to know what weather and lighting will do to your scene. The Ring of Kerry in Ireland is a gorgeous site on a clear day, but it can be a drizzly, foggy mess otherwise. You can't predict the weather, but you can be prepared to take advantage if luck swings your way.
Photography is all about light, and this is doubly true for travel photography. The difference between a great photo and one you never bother to even print out may be a matter of just 15 minutes. The best times to shoot landscapes traditionally are before 10 AM and after 5 PM, depending on when the sun rises and sets locally. The lower angle of the sun tends to yield wilder colors, more aggressive shadows, and can really make your subject pop. Go for a walk in the morning, or just before sunset and see how light plays off your surroundings. Even if you can't shoot that day, note the time so you can plan ahead the next.
Section 3 Title
Think Outside the Box—Or Waterproof It
Section 3 Text
If you're winging your way to more tropical destinations, why not try to capture those cerulean blues from beneath the water? We've got a host of reviews of waterproof models that can follow you on scuba diving or snorkeling trips. Many of these models are also shockproof, meaning you can safely put them in the hands of the kids to capture some truly memorable shots without worrying about a mid-vacation trip to replace a shattered camera.
If you've already got a camera and aren't looking to pick up something new, many models have waterproof housings available that will allow you to manipulate the camera's functions without purchasing a whole new camera. These can be expensive though, depending on the quality of the camera it's protecting.
If you're looking to do some serious underwater photography, know that the deeper you go, the less light is available and the darker your images will become. You can counteract this by upping the ISO sensitivity (at the expense of noisier images) or bringing in an external light source.
Section 4 Title
Composition: It's All About the Basics
Section 4 Text
In the end, simply being in a beautiful place isn't going to yield great photos. Know and remember your photography basics and you can turn even a mundane day-trip into a set of memorable photos.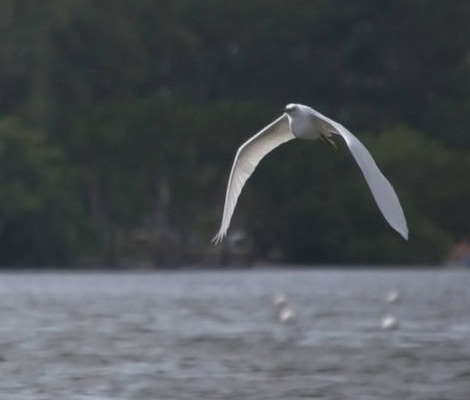 This could very well be its own article, but keep in mind simple compositional rules, such as the rule of thirds to get the most out of your limited shooting time. While the rule of thirds is really a simplification of the golden mean, basically keeping your subjects off-center or pointed at one of those few key points will yield dramatically more appealing photographs. If photographing action, give the subject plenty of "lead room" or dead space for them to potentially move into. It will enhance the feeling of motion in your photo.
Most importantly, a great photo doesn't have to be complicated: light, repeating lines and patterns, and contrasting colors always make for an interesting scene and something worth the wall space.
Section 5 Title
Remember Why You're There
Section 5 Text
Nobody likes the overbearing parent who lines their kid up to pose for 700 photos a day. You're on vacation to relax and get away from it all. If you're prepared and you keep an eye for good composition and great moments, you'll get more than a few photos you'll want to share with the world.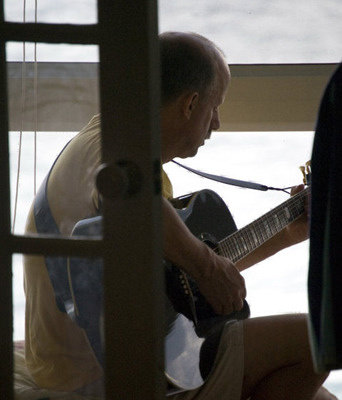 When your subject is a living, breathing person, the best photos are the ones you couldn't pose if you tried to. Sometimes that means a candid photo, sometimes it's as simple as being enough of a goof they can't help but laugh. So go out, enjoy yourself and be happy to just play in the sand—just don't get any in your camera.
Our editors review and recommend products to help you buy the stuff you need. If you make a purchase by clicking one of our links, we may earn a small share of the revenue. Our picks and opinions are independent from any business incentives.