cameras
Fujifilm X-E2 Digital Camera Review
Fujifilm continues to refine a compelling system.
$698.00 at Amazon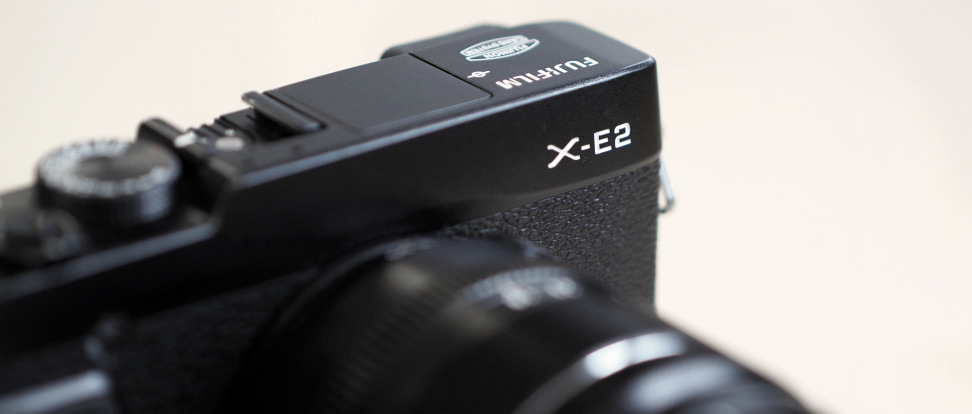 The Fujifilm X-E2 is better than 68% of the cameras we tested.
It is better than 85% of the cameras we have tested under $1,000.
It is better than 58% of the mirrorless cameras we have tested.
Originally introduced as a less complex version of the X-Pro1, the X-E1 was the first attainable X-mount system camera. Without the added expense of the X-Pro1's fancy hybrid viewfinder, Fujifilm could cut the cost to something an enthusiast camera shopper wouldn't mind paying. At the time, the $1,199 price tag could be seen as a risk given that the system was untested.
Fast forward 18 months, and Fuji is back with the X-E1's replacement, the X-E2 (MSRP $999.95 body-only). Boasting faster speed than its predecessor, the X-E2 offers up the full Fujifilm experience. While the rehashed design doesn't revolutionize what the original pulled off, it's still a pretty camera with a great feeling body.
While it might seem a little less excellent now that the X-T1 is out in the wild, the X-E2 still has quite a lot to offer. Its cleaner design, lower price, and simpler controls still have their place, and it's nice to see that Fujifilm has renewed its original X-mount vision.
Design & Handling
A tidy, retro design
Opting to simply refresh the X-E1's layout means that we still have a few issues with the X-E2. The faux leather wrap is a little bit slippery, and the small grip on the front of the camera really doesn't make it a whole lot better (there's an accessory grip you can add should you want a better perch for your fingers). The body overall is still flat, and, when compared to the finger-pleasing X-T1, not the most comfortable camera we've ever used.
Overall, the design still holds up well, largely thanks to the tactile knobs and real metal construction. This is a camera that, if you'd never handled a Leica in your life, you'd swear were exactly the same. Having handled Leicas, we have to say that the Fujifilm is actually easier to use in the real world.
Annoyingly, you still have to press the down button in order to bring up the AF selection screen. Many competing cameras just let you move the point all the time using the d-pad. That said, the X-E2's d-pad was far easier to press than the one on our X-T1 review unit. The buttons on the X-E2 protrude from the camera's body just enough to let you use them blindly.
Fujifilm moved the location of the Q menu button, and we're not really sure why. Although it seems like it might be easier to hit than its former location (where the AE-L button is now), in practice, we still had to change our grip significantly to reach it.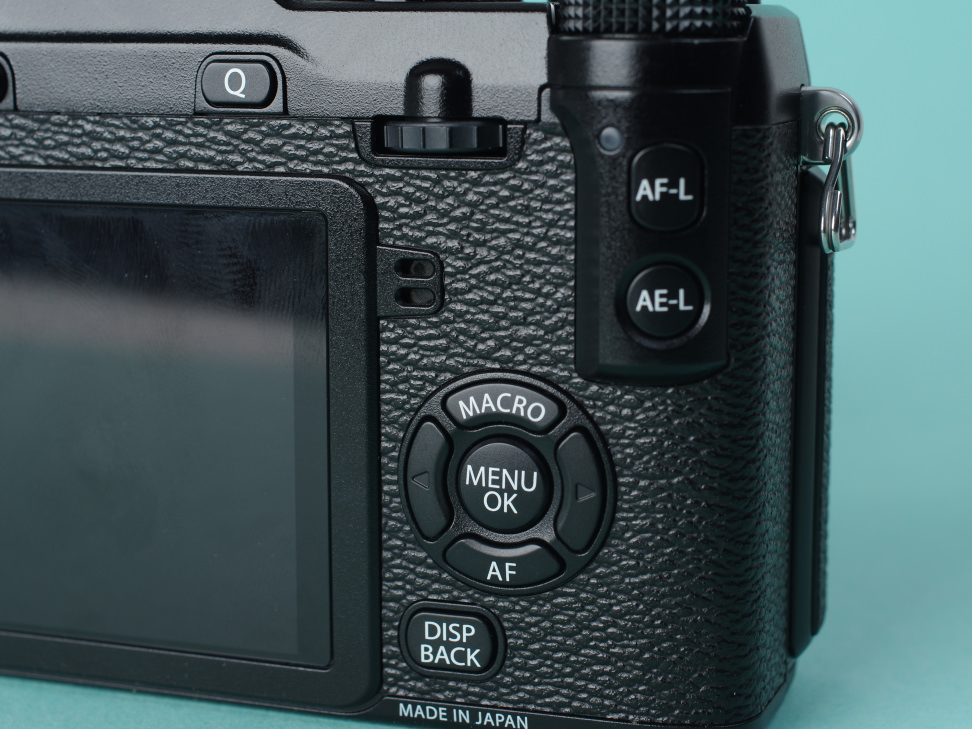 One change that we'd like to see in future Fujifilm rangefinder-style bodies is the enlargement of the single rear command dial. As it stands, the tiny dial just feels insubstantial and underbuilt given its importance in the overall control scheme.
Features
The full Fujifilm experience, revved up
With the evolution of Fuji's offerings, the X-E2 is basically good enough to compete with other mirrorless systems, especially when it comes to speed. No longer is a Fujifilm camera purely a luxury buy, as the X-E2 is now a legitimate contender. This is Fujifilm's original X-mount vision, hot rodded and ready to race.
And even though most kinks have been ironed out, the X-E2 still exhibits those stunning qualities that won over many enthusiast photographers. Everything seems to click better than before. This is finally a camera that owners don't have to relegate to backup status. Unless you need big zooms or you can't live without an optical viewfinder, the X-E2 has the horsepower to deliver consistent results.
The X-mount platform is way more sturdy than it was when we reviewed the X-E1 about a year ago.
Part of this camera's strength comes from its lens system. The X-mount platform is way more sturdy than it was when we reviewed the X-E1 about a year ago. Then, there were just five lenses in the system. Today, you can get 11 from Fujifilm and two from Zeiss, with more to come this year. Fujifilm has stuck to its guns, offering up some of the best, smartly priced prime lenses on the market. You still don't have the selection that Nikon, Canon or, heck, even Pentax offers, but a lack of choice shouldn't be confused with a deficit of quality.
While there haven't been any changes made to the X-E2's electronic viewfinder, we have absolutely no complaints about the 2.36 m-dot OLED panel in use here. Even though the magnification isn't as exaggerated as the magnificent EVF in the X-T1, we really enjoyed shooting with it. What did get a nice spec bump is the bigger, sharper rear LCD. While it might not tilt like on some competing cameras, the rear screen is now 1040 k-dots up from the X-T1's 460 k-dot display. One thing we noticed is that user interface elements seem to not be scaled up appropriately, with some readouts looking a little jaggy. It's not a deal breaker by any stretch, just an observation.
Comparable Products
Before you buy the Fujifilm X-E2, take a look at these other cameras.
Performance
Why buy an X-Pro1?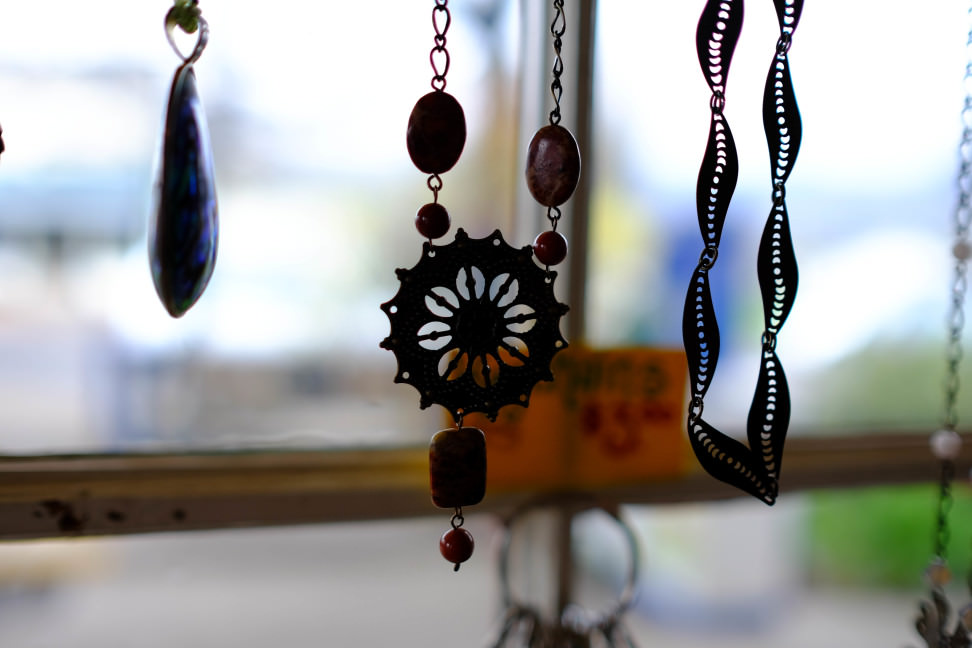 Armed with its new sensor, the X-E2 helps to take the X-Trans technology to the next level. Like the sensor in the X-T1 and X100s, the X-E2 has on-sensor phase detection and hybrid AF, which should help speed up autofocus. It's funny that this model received an update before the X-Pro1, Fujifilm's original X-mount body. We're hoping it comes soon, but, as it stands, the X-E2 simply runs rings around it.
The entire suite of film simulation modes are present and accounted for, including Pro Neg Standard and High that were tragically excised from the X-A1 and X-M1. Those two modes, in particular, give some of the sweetest JPEG colors from any mirrorless cameras on the market today. Thank Fujifilm's long history of vivid color film. That legacy lives on in no small way in its digital offerings.
The only area where we can say we were disappointed was in continuous shooting. While the speed we measured was better-than-average for the category, it was kneecapped by a wimpy buffer. With RAW+JPEG, we only could squeeze out around 8 shots before the buffer filled, and JPEG only wasn't a whole lot better, getting us just 13 shots. The max frame rate we were able to record was a little over 7 fps, which is fine, but looks shabby next to the X-T1's 8.67 but it's actually better than most DSLRs.
While testing, it was clear to see that Fujifilm still hasn't figured out its video technology quite yet. Even though the X-E2 gets some new video features, like a 1080/60p recording speed, video quality is as poor as ever. Our detail test was chockabloc full of ugly false color, and our results looked softer than we expect from a modern mirrorless camera.
Read more about our test results on the X-E2's Science Page.
Conclusion
Even though the X-T1 might look tempting, the X-E2 is still one heck of a camera
If you've been a fan of Fujifilm's rangefinder-style mirrorless offerings, but you've held off for whatever reason, your time has come. There's no one glaring reason we can point to that might kill the experience for still photography enthusiasts.
If you're thinking about saving a few bucks by going for an X-M or X-A, we think you're missing out. This is the Fujifilm you're looking for.
While it's not the best value in the category, the intangibles all come together in the X-E2. You get the complete, un-diluted Fujifilm experience for not much more than Fuji's cheapest options. As we mentioned in our review of the low-end X-A1, part of the point of getting an X-mount camera is getting such a nicely built piece of kit. If you're thinking about saving a few bucks by going for an X-M or X-A, we think you're missing out. This is the Fujifilm you're looking for.
That said, we also think that Olympus is starting to deliver a lot of bang for your buck within the even more lively Micro Four Thirds system. The $699 (body-only) OM-D E-M10 is also well-built, has a better lens selection, and also packs a good EVF into its solid, compact body for quite a bit less. The E-M10 might also be a bit better in low light, since it has an impressive in-body image stabilization system. With Fuji, you're stuck with in-lens IS, and many of the lenses in the X-mount system aren't stabilized.
But, if you're looking at Fujifilm seriously, you know exactly what you want. You want stunning images, great prime lenses, well-built cameras, and the best retro handling outside of Leica. The X-E2 delivers all of this with a hearty dose of performance to seal the deal. We enjoyed our time with the X-E2 and we think it's another great camera option from the folks at Fuji.
Our editors review and recommend products to help you buy the stuff you need. If you make a purchase by clicking one of our links, we may earn a small share of the revenue. Our picks and opinions are independent from any business incentives.