Instead of relying on your smartphone or a basic point-and-shoot to capture life's most important moments, you might want to consider stepping up your game and investing in something with a little more oomph.
But you don't need to drop thousands on a professional camera to get top-notch results. Nowadays, you can pick up a DSLR with plenty of photographic horsepower for well under $1,000, and we've got the proof to back it up.
Interested in learning more about a particular model? Just click through to read the full review. Otherwise, here's our take on the five best DSLRs you can get today for under $1,000.
Updated January 03, 2018
Advertisement - Continue Reading Below
This traditional Nikon DSLR has the company's latest technology inside. Featuring SnapBridge, the D5600 automatically transfers your photos from the camera to your phone without you having to intervene. While this is good, performance from the D5600 was only okay, and some of its features are starting to show their age a bit. On the whole, this is still an excellent pick for a first-time DSLR shopper.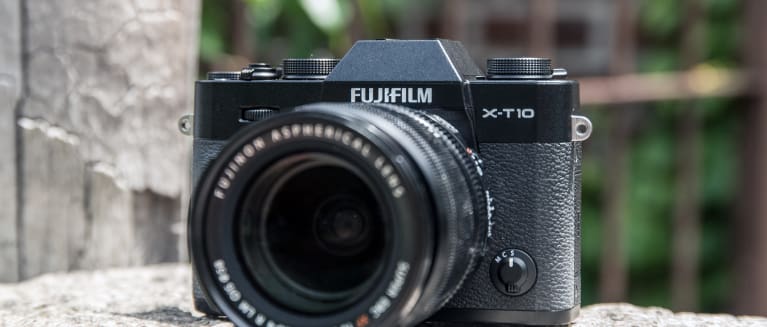 2
Borrowing most of its internal tech from the high-end Fujifilm X-T1, the X-T10 delivers excellent all-around image quality for the price. Though it's getting a bit long in the tooth and isn't a good choice for people who prize video quality, if you're just looking for an affordable way to step up your photography game, the X-T10 is worth checking out.
Where To Buy
Click for price
Amazon
Buy
$1,106.10
Walmart
Buy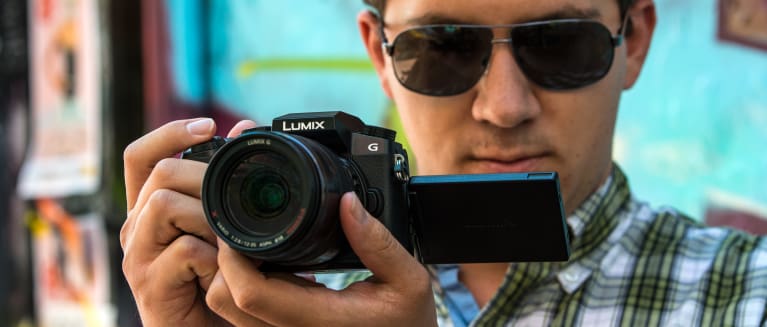 3
Essentially a scaled-down GH4, the Panasonic Lumix G7 offers just enough cutting-edge features to compete with today's top-of-the-line DSLRs and mirrorless cameras, while still hitting shelves at an extremely affordable price point. Everything is here, from a great electronic viewfinder to 4K video. If you're looking for a camera that beats the pants off most entry-level options but won't break the bank, look no further.
Where To Buy
$497.99
Amazon
Buy
$497.99
Adorama
Buy
$499.99
Best Buy
Buy
$497.99
Walmart
Buy
4
Sony's camera team has been on a tear in the past year and a half, quietly assembling one of the more enviable top-to-bottom lineups on the market. The full-frame mirrorless A7 series won the company a number of awards, but stellar values like the compact A6000 and traditional DSLRs like the A77 II are also strong bets. These are all on top of Sony's best-in-class point-and-shoots, including the RX10 and RX100 III.
Where To Buy
Click for price
Amazon
Buy
$448.00
Adorama
Buy
$449.99
Best Buy
Buy
$374.10
Walmart
Buy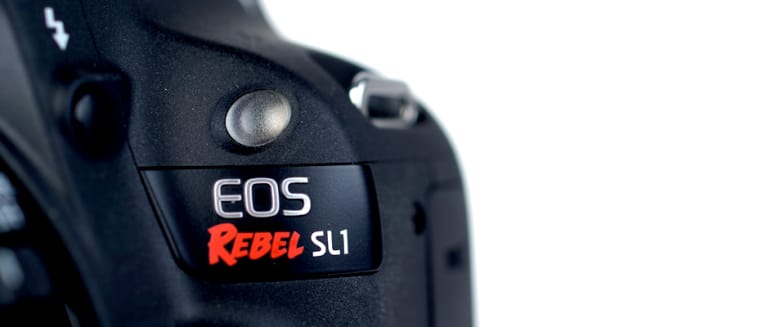 5
Canon's Rebel DSLRs have rightfully earned a reputation as easy-to-use, beginner-friendly cameras. Perhaps none deserves that accolade more than the Rebel SL1. It's also the most compact DSLR Canon has to offer, going toe to toe with mirrorless cameras in terms of size. For those looking to wade into the world of interchangeable lens cameras for the first time, the SL1 is a good starting point, even if there's better performance to be had elsewhere.
Where To Buy
Click for price
Amazon
Buy
$549.00
Walmart
Buy
Advertisement - Continue Reading Below