{{article.attachments['flagship-front1.jpg']}}
Jan. 31, 2008
– Sony has revealed a few details of its forthcoming flagship model for the Alpha Digital SLR range. The as-yet unnamed model will use the 24.8-megapixel full-frame image sensor that was revealed recently and will be available by the end of 2008. Sony did not reveal any details of pricing.
The unnamed camera uses the 24.82-megapixel Exmor image sensor announced yesterday, and includes mechanical image stabilization, which Sony calls SuperSteady Shot. With this technique, the entire sensor moves to compensate for camera shake. And because it is the same size as a 35mm negative, it does not impose a focal length multiplier on the lens. This means wide angle lenses will be truly wide angle.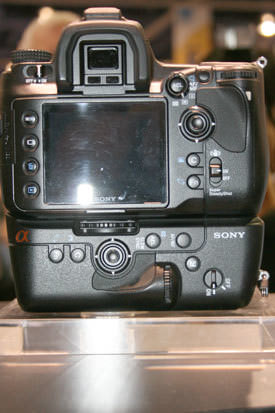 Get Our Newsletter
Real advice from real experts. Sign up for our newsletter
Thanks for signing up!
What's Your Take?