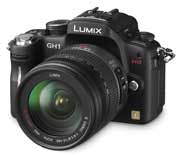 Panasonic Japan has announced the release date of the much-anticipated Lumix DMC-GH1 interchangeable-lens digital system camera. The Micro FourThirds camera with HD recording should be available by April 24th. However for now production would be limited.
Be in the know! Get Reviewed.com news and reviews straight to your inbox.
Thanks for signing up!