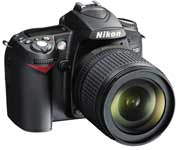 Laptop Mag reviewed the Nikon D90 DSLR and as expected gave the camera a resounding thumbs up. The 12.3-megapixel was able to record 720p videos without hassles and one could also apply the optical zoom setting during filming. Image quality was "excellent" and the DSLR also performed exceptionally well in low light conditions.
Excerpt:

"As the first DSLR to deliver movie recording, the D90 takes an impressive first step; although it can be difficult to wield the camera while filming, the quality itself is excellent."
Be in the know! Get Reviewed.com news and reviews straight to your inbox.
Thanks for signing up!