Are you dissatisfied with the shots you've been getting at your kid's soccer games? Want to improve your photos from the local race track? Been assigned to cover an airshow for a local paper or website? Generally need to know how to make your sports snaps really pop?
Whether you're shooting with a full-frame DSLR or a cheap superzoom, you can get more out of your sports photos with a few simple steps.
Like any kind of photography, many of the steps are about preparation: doing the research to understand where you need to be, what you need to capture, and what settings will work best to accomplish the task. The rest is all about practice, and learning through trial and error.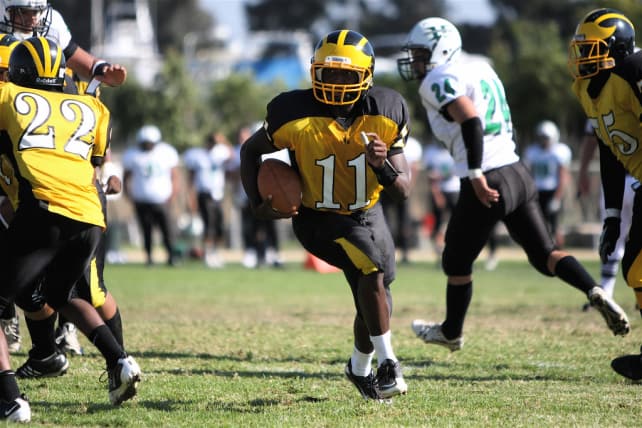 Pick the Right Tools
1. Pack Light
Sports events are long. Even the shortest ones are probably going to last a couple hours, and the longest can go on for days at a time. When you're on your feet for hours at a time, you'll find that your bag gets heavy really quickly.
Unless you're a paid pro, you should always pack the lightest kit that you can get away with.
Tweet It
When I shot motorcycle racing in Albuquerque, my basic kit for shooting motorcycle racing included a Nikon D700 (1074g), battery grip (403g), and Sigma 100-300mm f/4 lens (1440g). That was about 6.5 pounds around my neck, and I had a backup body and several extra lenses in my bag as well. Toting all that weight around in the desert heat was a less-than-invigorating experience, to say the least.
Unless you're a paid pro, you should always pack the lightest kit that you can get away with. This is something you'll need to figure out through trial and error. In the beginning, err on the side of over-packing, and keep track of what you haven't used after each shoot. Over time, you can winnow it down to just the essentials. Your back will thank you.
2. Bring a Tripod or Monopod
You're not going to want to keep your camera on a tripod all the time, but there are some scenarios where having that kind of steady footing is absolutely essential. When panning, for instance (more on that later), a tripod takes a lot of pressure off the photographer. It also takes a lot of weight off your shoulders.
Smaller, lighter, more portable monopods are probably the better choice for most sports, but if you're going to be in one place for a long time, pack a tripod.
3. Use a Stabilized Camera or Lens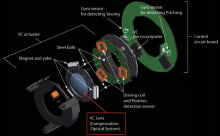 When you don't want to use a tripod, you can still get some of the same effects from in-camera or in-lens stabilization. Most compact cameras—and especially superzooms—include optical stabilization these days, as do Nikon, Canon, Panasonic, and (some) Sony lenses.
Pentax and Sony DSLRs and Olympus Micro Four Thirds cameras include in-body stabilization, which moves the imaging sensor to counter hand shake. That means that any lens you mount will be stabilized.
Image stabilization often allows you to use shutter speeds up to four stops slower than normal, which is a big deal in dim lighting. If you're shooting in the early morning or late evening hours, or if you want to tackle indoor sports like basketball or gymnastics, it can be a lifesaver.
4. Mix It Up—Don't Limit Yourself to Telephoto
You'll definitely want to bring the longest telephoto lens you have. Sports photography is all about getting close to the action, and nothing does that like a long lens. For interchangeable-lens cameras, we'd suggest 200mm as a minimum on a crop-sensor camera (like an entry-level DSLR or Sony NEX mirrorless camera), 150mm on a Micro Four Thirds camera, or 300mm on a full-frame camera. If you're sticking with a fixed-lens camera, look for something that stretches to a 300mm equivalent or beyond—typically a zoom range of at least 10-12x.

But a portfolio composed entirely of telephoto shots can quickly become boring. Spice up your shoot by packing a wide-angle lens—maybe even a fisheye. Find different ways to capture the action, and work on including off-field elements like the crowd, stadium architecture, and even dramatic weather.
Sports are as much about their pageantry and social aspects as they are about the athletes, so keep an open mind when framing your shots.
Next: Know Your Sport, Know Your Venue
Photos: High School Football by Steve Allen via Creative Commons (CC BY-NC-ND 2.0); Stadium by Jarret Callahan via Creative Commons (CC BY-NC 2.0)
Our editors review and recommend products to help you buy the stuff you need. If you make a purchase by clicking one of our links, we may earn a small share of the revenue. Our picks and opinions are independent from any business incentives.
Sections