cameras
Sony NEX-6 Review
Sony's NEX-6 provides the image quality and performance of the NEX-7, all at a very attractive price.
$849.99 MSRP
Buy now at Amazon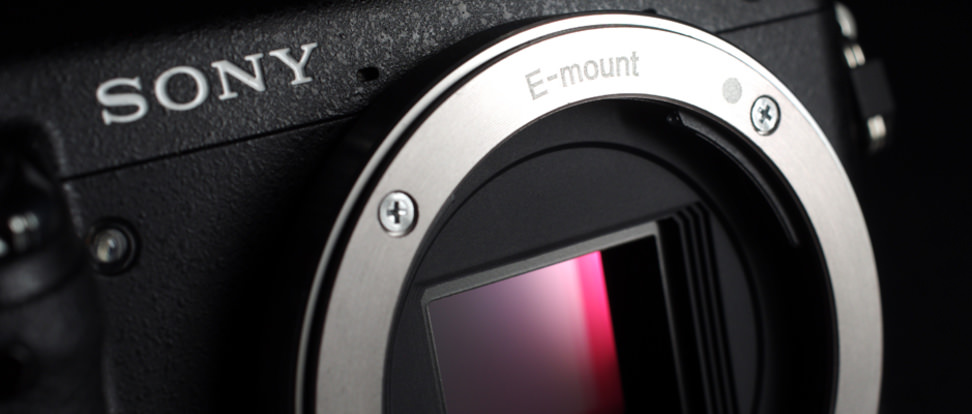 Introduction
The Sony Alpha NEX-6 (MSRP $849.99 body-only, $999.99 with 16-50mm kit lens) is a subtle refinement of the company's flagship mirrorless model, the Sony Alpha NEX-7.
While the name may suggest Sony is taking a step backward, the NEX-6 takes just about everything that made the NEX-7 great, shrinks the size, and offers this all for around $350 less than the NEX-7 cost when it debuted. Considering the NEX-7 was our compact mirrorless camera of the year for 2012, that's no small feat.
With a 16.1-megapixel APS-C image sensor, 10fps continuous shooting, and a great XGA OLED electronic viewfinder, the NEX-6 is an appealing option for novices and advanced shooters alike. With a sudden surge of high-quality NEX-compatible lenses about to hit the market, the NEX-6 already looks like one of the best values of 2013.
Hands-on Video
Design & Handling
A comfortable camera to shoot with, though the design isn't for everyone.
The NEX cameras have all followed a similar blueprint: thin bodies, plump grips, and a modern, simplistic design. As with other NEX bodies, most of the rear controls are unlabeled, their functions changing depending on what mode you're currently shooting in. The NEX-7 took this to a new level, incorporating dual control dials allowing for truly customizable, manual control. The NEX-6 erhmm...dials this back a bit, with just a single control dial placed underneath a new physical mode dial.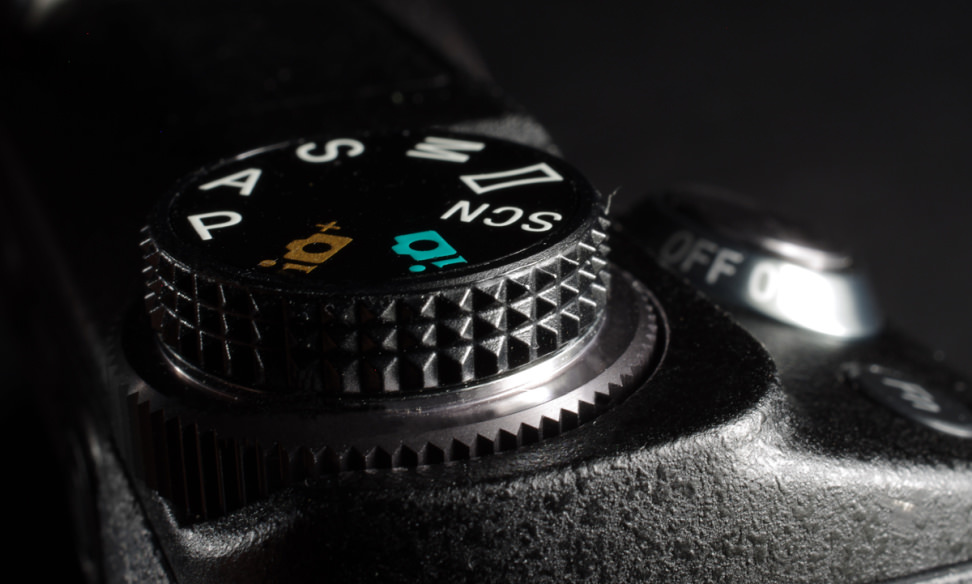 Shooting with the NEX-6 is exceedingly comfortable.
Shooting with the NEX-6 is exceedingly comfortable. The grip is large, well-shaped, and covered with a pleasant rubberized material. The body is slightly more compact than the NEX-7, with a slightly shrunken width that actually aids balance when shooting with larger lenses. The overall build quality is quite nice, though some of the buttons sit too flush with the body and feel chintzy. The stacked dial setup works well, and the control dial has just the right amount of resistance. The loss of the second control dial isn't ideal, but the new physical mode dial is a worthy trade-off.
Our only real hangup with the NEX-6 is the menu system. While it's certainly suitable for entry-level shooters, it feels a little out of place on a more advanced camera. There's nothing egregious about the design, but it's frustrating when everyday features like noise reduction and image stabilization are stashed away in the system menu, rather than in a more sensible place. Furthermore, the new applications sub-menu adds very little to the experience, asking you to download (and in some cases pay extra for) features that either aren't useful or should've been programmed into the camera to begin with.
Comparable Products
Before you buy the Sony Alpha NEX-6, take a look at these other interchangeable lens cameras.
WiFi & Other Features
The WiFi is half-baked, but the creative and auto modes are a boon to beginners.
While the Alpha NEX-6 is designed for slightly more advanced shooters, there are a great many features to assist shooters of all ability levels. Most of these are quite useful, aimed at beginners or those who just want some fun extras. Features like sweep panorama, intelligent auto plus, auto portrait framing, scene modes, and clear image zoom all add to the experience, though advanced shooters will likely ignore most of them entirely.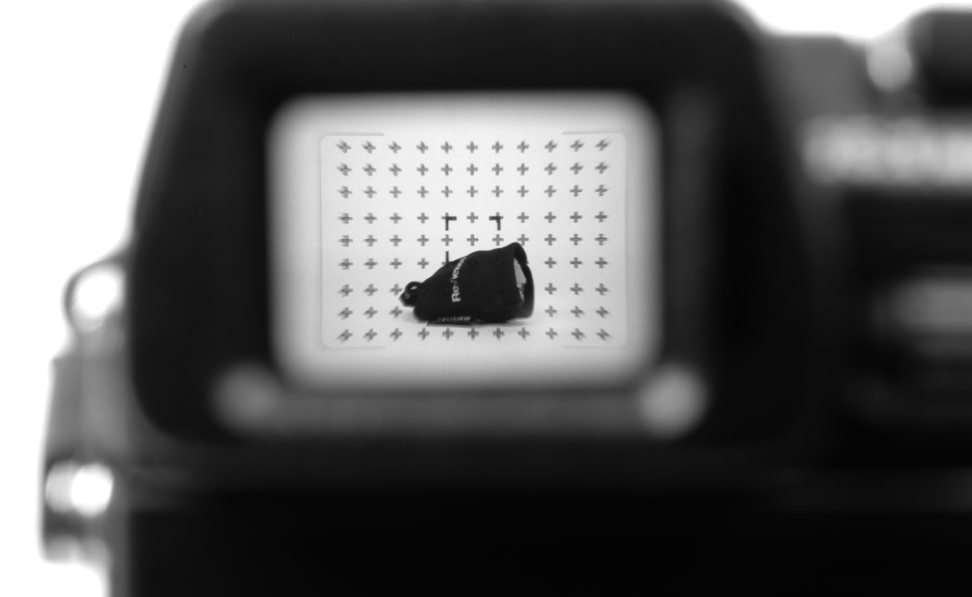 However, the headline feature is no doubt the built-in WiFi connectivity, which has made its way into practically every camera for the past year. While the idea of having a camera that can easily interface with your computer, television, or smartphone is appealing, nobody has made the experience feel seemless. On the NEX-6 sharing any image is a convoluted process that involves too many steps and not enough intuition. Just sharing a single photo or video requires putting the camera into WiFi standby, loading the Sony PlayMemories app on your smartphone, telling it which device you're looking for, and then waiting for it to fetch the contents off your camera.
Once all that is done you can check off any of your files, at which point you're prompted with two options: copy and upload. Copy will move the shot to your smartphone while upload will let you immediately push it to any number of apps already on your phone. This is great on paper, but disappointing in practice; as soon as you select which app you want to use (Gmail, for example) it kicks you out of PlayMemories and disconnects from the camera, forcing you start the whole process over with the next shot. Want to e-mail different pictures to different addresses? Hope you weren't doing anything important.
Performance
Improved AF complements performance that is on par with the NEX-7.
The NEX-6 performed very well in our tests, with fast continuous shooting speed, competitive dynamic range, and the ability to handle low light shooting without much trouble. The noise reduction system for in-camera JPEGs is incredibly aggressive (and can't be deactivated) though this isn't an issue when shooting in RAW, which we highly recommend. Most notably, the NEX-6's autofocus is improved over the NEX-7, with far snappier lock-on times.
One of the major issues that held the NEX-7 back was the camera's difficulty in locking on and tracking moving subjects. While the NEX-7 camera had remarkable burst speed, the inability to consistently action was tiresome. The NEX-6 fixes that with its hybrid phase/contrast detection autofocus system, which is more responsive than the contrast-only system that the NEX-7 utilized.
This lens simply doesn't seem suited to the kind of photography the NEX-6 was built for.
The result is a camera that performs well in a wider variety of conditions, with fewer frustrations than its predecessor. Unfortunately, that doesn't hold true for the new 16-50mm kit lens. While it's an able performer, the powered zoom functionality is unwelcome for everything except video shooting. Whether it's the zoom lens returning to wide angle every time the camera powers off or accidentally nudging the lever and ruining your framing, this lens simply doesn't seem suited to the kind of photography the NEX-6 was built for.
For video shooters, the news is also quite grim. The NEX-6 provides manual control over exposure while shooting, but the lack of a 3.5mm mic input and other audio features is a dealbreaker. The actual 1080/60p video quality isn't bad, but for the price there are better performers out there.
Besides that, the NEX-6 compares quite favorably to the more expensive NEX-7. The sensor quality seems to have taken a minor step forward, but the biggest reason to go with the NEX-6 over its predecessor is simply value. For just $849.99 body-only you get the same quality for roughly $300 less—plenty of scratch to put towards a better lens.
The NEX Lens System
Sony's system is on the rise.
Recommending Sony NEX cameras for the last couple of years has required one massive caveat: lens selection. While Sony has been perhaps the most aggressive company in promoting the use of lens adapters with its mirrorless cameras, the first-party lens options have been sorely lacking.
If you're willing to invest in high-quality glass, the NEX system is about to get a lot more appealing.
If you're willing to invest in high-quality glass, the NEX system is about to get a lot more appealing. Sony's mirrorless camera system is set to grow in both quantity and quality this year. The biggest addition will be three new Carl Zeiss prime lenses, including the 12mm f/2.8, 32mm f/1.8, and 50mm f/2.8 macro. These will be available for both NEX and Fujifilm XF mounts, joining the Carl Zeiss 24mm f/1.8 that has long been the best native NEX lens you can buy. In addition, other third-party manufacturers like Tamron and Sigma have lenses ready for the NEX system, not to mention Sony's own continued first-party efforts.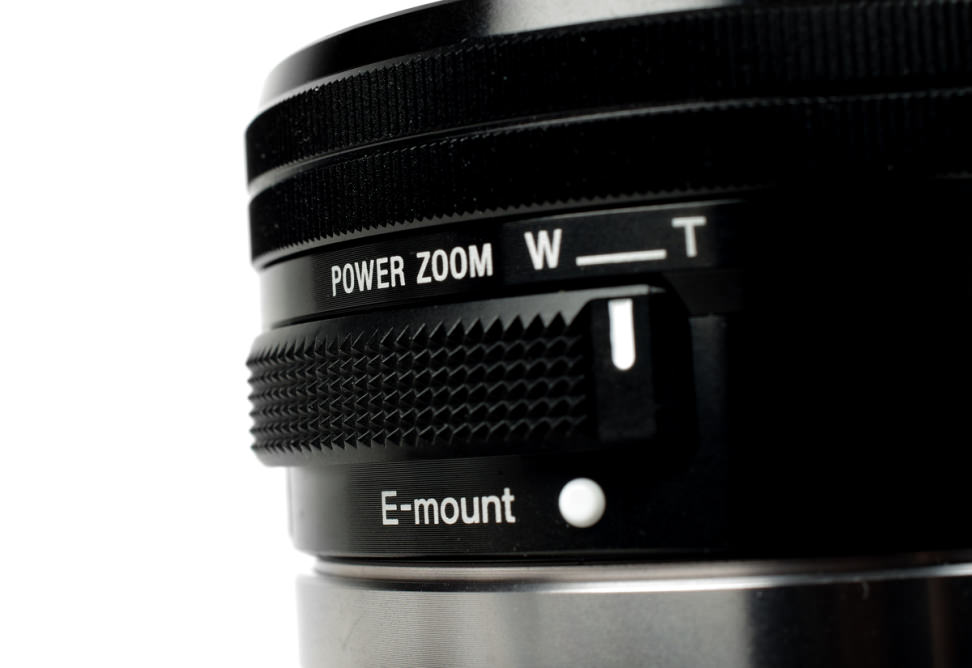 That's essential, as the competition from Fujifilm, Olympus, and Panasonic is formidable. The Micro Four-Thirds system still provides the best variety of lenses, including great first-party primes such as the Panasonic 20mm f/1.7 and Olympus 75mm f/1.8, but the Sony system is coming around. The NEX equivalents will continue to be much bulkier due to the larger APS-C sensor, but at least Sony shooters won't be starved for choice.
One big exception we should reiterate is the 16-50mm powered zoom lens that Sony is kitting with the NEX-6. While we found the lens to be of acceptable optical quality, its ergonomics are very frustrating. Powered zooms may be a familiar comfort for point-and-shoot users, but the better option is to get an NEX-6 body by itself and put the extra money towards better glass.
Conclusion
A great performer at a great price
Sony's NEX system has seen considerable growth since its inception just three short years ago. What started as two barely discernible options—the NEX-5 and NEX-3—has grown into a fine system with options for just about everyone. The NEX-7 also became one of the first premium mirrorless cameras, providing advanced features for those who want a body that isn't just concerned with courting point-and-shoot users away from DSLRs.
The NEX-6 follows up on the NEX-7 by preserving a similar package—XGA OLED viewfinder, 16.1-megapixel APS-C image sensor, and fast shot-to-shot speed—while advancing in significant ways. The hybrid autofocus is flat-out better, the more compact body is well-balanced, and the addition of a physical mode dial is a welcome change.
This would already be a worthy update, but increased competition from the Fujifilm X-Pro1, Olympus OM-D E-M5, and the Panasonic GH3 have forced Sony to rethink its price points. The NEX-6 debuts for just $849.99 body-only, which undercuts all of those cameras (even at their discounted prices) by a considerable margin—all while returning similar—if not superior—quality.
We fully expect to see updates from both Fujifilm and Olympus this year, not to mention the promise of improved mirrorless cameras from both Nikon and Canon. Still, at its current price and based on what we've seen in our time with the camera in and out of the labs, the Sony Alpha NEX-6 provides one of the best values you can find.
Our editors review and recommend products to help you buy the stuff you need. If you make a purchase by clicking one of our links, we may earn a small share of the revenue. Our picks and opinions are independent from any business incentives.