cameras
Nikon D5100 Digital Camera Review
A rock solid performer, and more than a match for most other cameras in its class.
$799.00 MSRP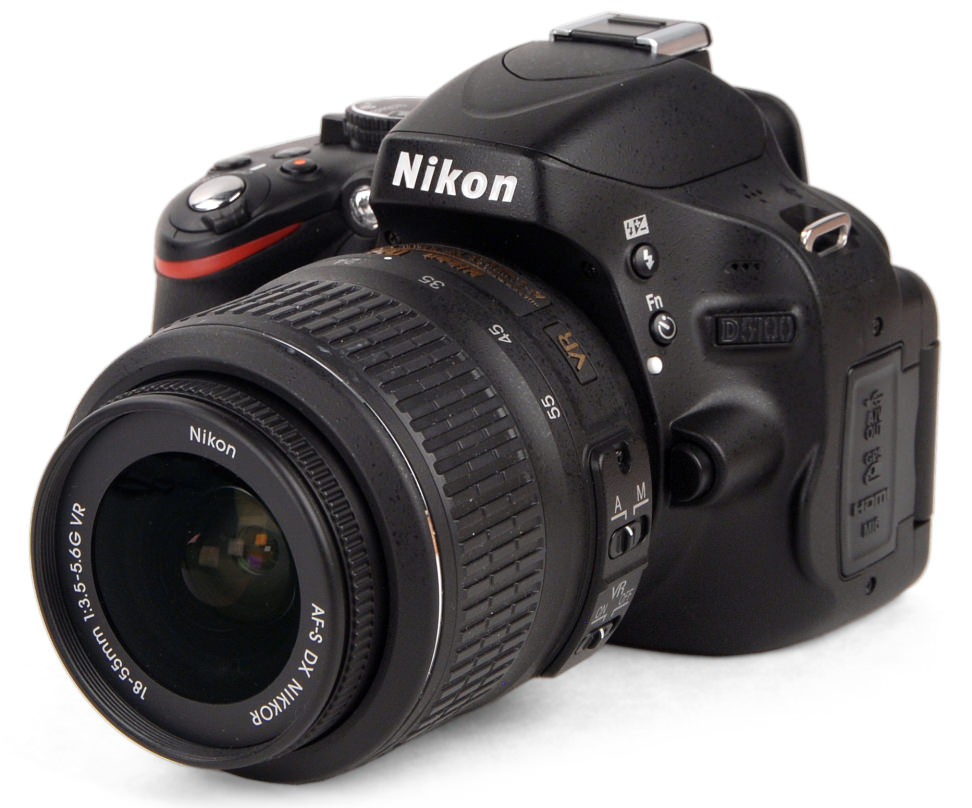 White Balance
The white balance settings on the D5100 are available in both the quick menu and the full menu, with the ability to set a new custom white balance only available through the full menu. There are no savable custom white balance presets, but the camera does come with many standard ones. The camera's auto mode was generally pretty accurate, though it had trouble re-metering accurately when changing light sources.
Click here for more on how we test white balance.
Automatic White Balance (9.74)
The D5100, like other consumer-level cameras, doesn't provide the easiest method of setting a custom white balance. Many users will rely then on the automatic settings with the camera. While there are quite a few automatic preset white balance settings, we tested the plain old automatic mode and found it to be generally accurate, but struggling under incandescent light.
We found the automatic white balance setting to be fairly accurate in daylight, though it can occasionally produce a harsh blue color cast. We found the easiest way to correct this was just to turn the camera completely off and then back on, then re-meter the scene. In general, the D5100's automatic white balance produced shots with a very low color error (under 2) and a color temperature error of just 143 kelvin.
The automatic setting did not handle incandescent light well, although this light type gives just about every camera trouble. We found the D5100 managed an average color temperature error of 1745 kelvin under incandescent light when using the automatic setting. This is far worse than the other lighting conditions we tested, but well within the norm for even cameras of this type.
While the camera provides a boatload of fluorescent presets to choose from, though we can't imagine why when the normal automatic mode did so well. Using just auto white balance, we found an average color temperature error of just 97.67 kelvin in compact white fluorescent light. This was exceptionally accurate, and actually better than the camera managed under the same conditions with a custom white balance setting.
Custom White Balance (4.03)
The D5100 produced more accurate results with a custom setting in every lighting condition except compact white fluorescent, where the camera produced a relatively large error of 269 kelvin. Under tungsten light the custom setting was just 152 kelvin off, and it was 111 kelvin off under daytime lighting conditions. Setting a custom white balance does involve actually going into the camera's menu, which can be a bit of a hassle, but the automatic should suffice for most people in most lighting conditions.
At the level of cameras we are comparing the D5100 with, it's no surprise that all our comparison group cameras performed well. The D5100 and D7000 were about average, falling just behind the Sony A55V and Canon T3i, but coming in ahead of the Pentax K-5.
White Balance Settings
There are quite a few preset white balance modes on the D5100: incandescent, fluorescent, direct sunlight, flash, cloudy, and shade. The fluorescent setting also has seven different variations to choose from, depending on what type of fluorescents are being used, from sodium-vapor lamps to high temperature mercury-vapor. Each automatic white balance setting can even be tuned to almost any degree, if you find your particular setup shades to one color or another.
Comparable Products
Before you buy the Nikon D5100, take a look at these other interchangeable lens cameras.
Our editors review and recommend products to help you buy the stuff you need. If you make a purchase by clicking one of our links, we may earn a small share of the revenue. Our picks and opinions are independent from any business incentives.
Sections