cameras
Nikon D300S Digital Camera Review
We can't see any reason to recommend the D300s based on its video performance or features.
$1,699.95 MSRP
Buy now at Amazon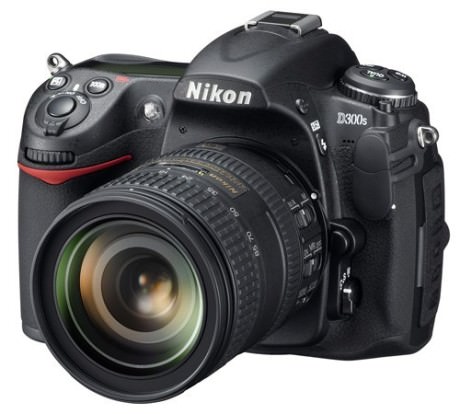 Introduction
Like Rip Van Winkle, Nikon arose from a 2 1/2 year slumber, took a look at Canon and Sony, and tacked some catchy features from the D90 onto the aging D300. As you might have inferred from its model name, the $1700 Nikon D300S is a relaunch of the 3-year-old D300, with a few modern upgrades.
At the same price as the Canon 7D, Nikon delivers its usual mediocre 720p video, where Canon kicks it up to 1080p, at 30 frames per second. Performance like this is why Canon has a pro video following Nikon can only dream of.
Hardcore Nikon shooters won't be disappointed by this camera. You'll still have access to Nikon's amazing collection of lenses. The D300S is tough and weather-sealed—you could whack a rhino with this camera and it wouldn't break. And it's heavy enough to do some damage.
The D300S color and noise performances are outstanding. The autofocus system is familiar, but we see no reason to mess with success. The camera does offer a new 7fps burst, and the addition of dual memory card slots is a welcome change. The camera might be worth the investment if you're a pro on a budget or a demanding amateur, but we were hoping to see more innovation. Otherwise, you're essentially buying the S-less D300 from three years ago.
If you don't want to read through our complete, lab-tested review, feel free to skip to our sample photos, product tour, or other sections below. There's also no shame in jumping straight to the conclusion for spoilers.
Comparable Products
Before you buy the Nikon D300S, take a look at these other interchangeable lens cameras.
We've scoured the web to find you the best deals on good products. While Reviewed.com may receive a small share of the revenue from your purchase, editorial opinions are independent from any business sales.
Sections