cameras
Leica T (Type 701) Digital Camera Review
Leica's new compact system camera has a killer design, a brand-new lens mount, and lots of fresh ideas.
There are few camera companies that can match the legacy of a company like Leica. The German manufacturer has a well-earned reputation for extreme attention to detail, superb craftsmanship, and traditional film-era design. As digital has taken over, however, Leica has also earned a reputation for producing beautiful-but-flawed products that adhered too tightly to stodgy tradition, ignored newer technology, and hit the market at a price even the 1% would groan about.
When we heard that Leica was producing a mirrorless camera system, we had the same reaction most enthusiasts probably did: How brutally expensive is this thing going to be? Or will it just be a Panasonic GX7 in disguise? When we actually got to shoot with the Leica T and run it through our lab tests, however... Well, apparently a lot of aluminum and glass is all it takes to warm our skeptical hearts.
The Leica T is beautiful, has a user interface that is innovative and more intuitive than most cameras, and has the kind of image quality to match all but the best mirrorless cameras out today. There are some quirks, some glaring performance issues, and some things we wish were different, but it's safe to say that the Leica T is a far better camera than we were expecting. An experimental UI? Performance that nearly matches the price? A lens system with autofocus? Where did this thing come from?
Design & Handling
The Leica T doesn't trade entirely on design, even if it could.
When we first were shown the Leica T prior to today's announcement, the briefing began with a video of a nameless Leica employee polishing a milled aluminum chassis. For 42 minutes. Thankfully they didn't make us sit through the entire video, but the message was clear: If you care about craftsmanship, you should care about the Leica T. The Leica T's design isn't perfect, but it's one of the slickest designed cameras on the market.
The body is almost entirely aluminum, save for the plastic card slot and large 3.7-inch touchscreen on the back. There's no extra grip material, no plastic strap lugs, no ostentatious labeling calling out every little proprietary twist on a feature everyone already has. Everything has a purpose. The T has hardly any physical shooting controls, with just a combined shutter/power/flash control, two customizable control dials, a hotshoe, and a video record button. Around back there's the large capacitive touchscreen, a plastic port door that hides an SDHC card slot and a micro USB port. And on bottom you'll find the battery along with battery release. Other than that there are just small holes for the mic, speaker, and strap lugs to plug into.
The entire camera looks like something straight out of Apple's design labs. Steve Jobs may still have heaved it against a wall, but he would've thought about it for a second first. Case in point: the strap lugs. Most cameras—including Leicas—have some sort of anchor point that you loop a strap through. With the T, the straps have metal ends that plug into holes on either side of the body, locking into place. To remove the straps you just insert a provided key (similar to a SIM card removal tool) and out they pop. It's simple, effective, and doesn't disturb the T's rounded profile.
Actually shooting with the T can be hit or miss, however. The simple, uninterrupted aluminum grip looks great, but it does you no favors on hot days if you have sweaty hands. The rear screen is also pleasantly surprising, but the glass is a magnet for fingerprints. Also, while there is a focus assist (3x or 6x) zoom available, Leica's upscaling isn't great. As a result the zoomed in portions look cruddy even when they're in focus, with heavy artifacting. Focus peaking would've been a far better choice, but it's not something Leica has included in the initial firmware.
Menu Design
Leica's new user interface makes a serious case for a touch-only control scheme.
Leica has created a new interface from scratch for the T, with a menu that is comprised of a grid of white-on-black icons. Each icon is uniform in size, with a consistent design language throughout. Tapping an icon scrolls through the available options without having to change screens, except for things like film simulation modes where deeper customization is available.
The menu is completely customizable, simple, and anyone who can use an iPhone should be right at home.
Tweet It
When you bring the menu up you are first given a curated selection of options, just like the home screen on a phone. A tap of the system icon will then fill up the screen with the rest of the camera's settings, with currently unavailable options grayed out. You can scroll down to sift through them and, if you wish, drag and drop any of these extra options onto the right bar to add them to the initial home screen. It's completely customizable, simple, and anyone who can use an iPhone should be right at home.
That isn't to say that the Leica T is free of quirks. For instance, playback is accessed by swiping up on the rear screen while shooting, a gesture that isn't obvious or always convenient. Though the playback mode does have pinch-to-zoom and other familiar touch controls, there's no real in-camera editing available. Also, while you can customize the dual control dials on top (similar to the Sony NEX-7), not every function is available, and you have to turn the dials one notch before they become active. This prevents most accidental changes, but it also slows you down.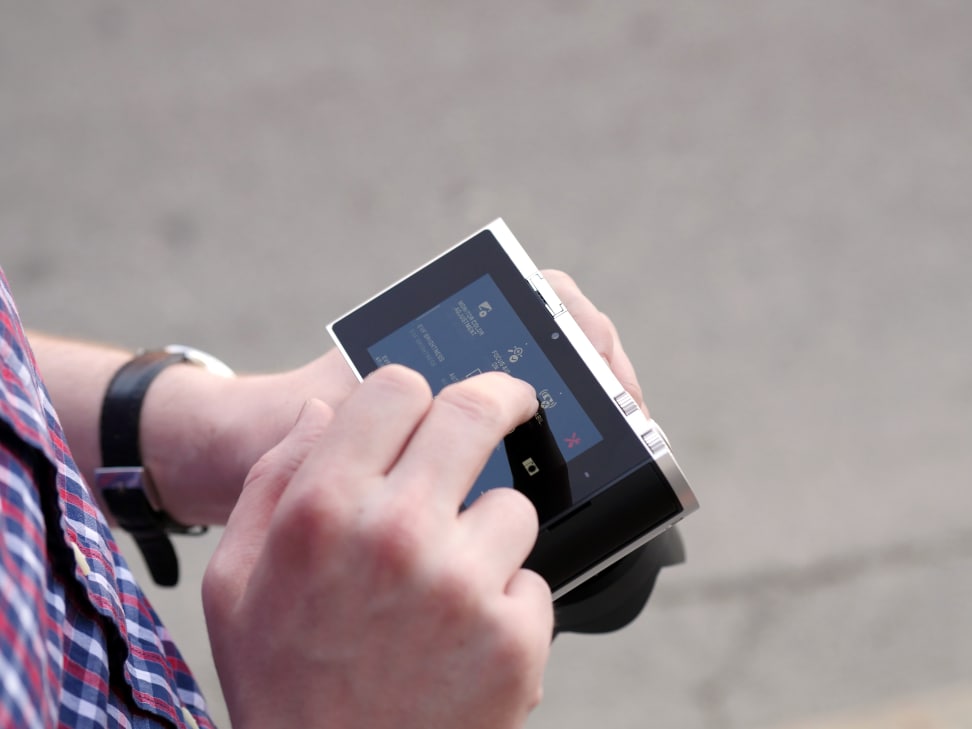 Even as touchscreens have become more and more common in high-end cameras, most menus still require you to scroll through an endless list of options and hit OK when you reach the one you want. Many of the menus on cameras today are the same ones that were designed over a decade ago, with touchscreen functionality shoehorned in at best. Leica has decided to try and do things differently, adapting the best elements of smartphone UI design to craft a menu that is designed from the ground up for touch interfaces. The result isn't perfect, but it's a sign of a company willing to try something new, rather than stubbornly adhere to something that doesn't work simply because it's the way it was done last time.
Features
Despite its small size, the Leica T comes packed with extras.
The minimalist exterior of the Leica T belies the camera's hefty list of features. In addition to the new Leica T lens mount and 16.3-megapixel APS-C sensor, there's also the basics: a large 3.7-inch touchscreen LCD, rechargeable battery, SDHC card slot, and a micro USB port. Dig deeper and you'll also found built-in WiFi, 16GB of internal memory, a shutter with a max speed of 1/4000th of a second, and an ISO range of 100-12500.
The T does not come with a viewfinder standard (at least as far as we're aware currently), but we were shown a compatible unit. This new EVF is bright and sharp and also includes a GPS radio built-in—a necessity since the T's aluminum chassis would block GPS signals otherwise. Though we don't have specs on it just yet, in our short time we felt the EVF's quality is about on par with the latest Olympus external finders, though it falls a bit behind the one we just saw with the Fujifilm X-T1. The camera also has a built-in flash (guide number is still TBA, but it works well despite a long recycle time) and a hot shoe for supporting external strobes.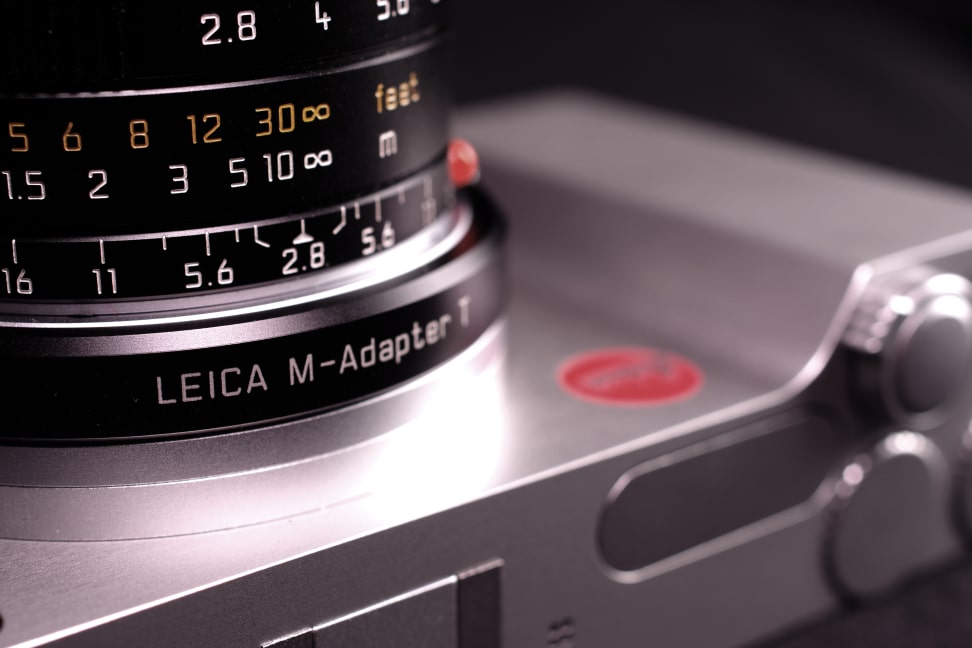 Though there is an adapter for using the T with M-mount lenses, the camera will have a couple native lens options right out of the gate. The kit lens is a standard 18-56mm f/3.5-5.6 lens, which is the same focal length and aperture range as most kit lenses. We found it to actually be one of the best kit lenses we've used in some time, though paying that much for a relatively slow zoom lens is a tough pill to swallow.
A more fitting native lens is the new Summicron-T 23mm f/2 lens, which has two aspherical surfaces, nine elements in six groups, and a close focusing distance of just 0.3 meters. There are supposedly plans for more lenses later this year, though details are still a little cloudy. All of the T-mount lenses that we've seen so far support autofocus, using the T's contrast-based system.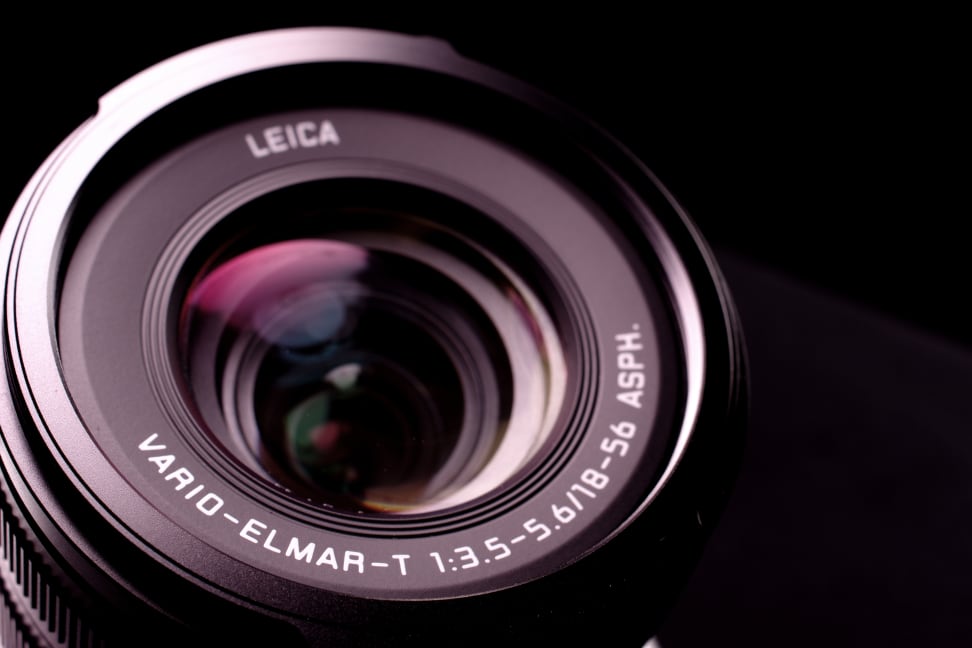 One component that merits special mention is the rear LCD. It's simply fantastic, sharp as a tack, and bright enough to actually use on sunny days if the sun isn't reflected directly back at you. As we covered above, the scaling engine is a real letdown. You can achieve correct focus, but it's difficult to be 100% confident that you got the shot you wanted, especially when using the M-mount adapter and a fast, wide lens. You can always use the beautiful companion app as well, which was put together by the people at Boinx, specifically for the Leica T. Though the bar isn't particularly high, it's easily the best looking companion app we've seen from any camera yet.
Performance
The Leica T's quality is more than skin-deep.
This is meant to be a brief breakdown of how the Leica T performed in our lab tests. For the complete performance report, including results from all of our lab tests, head over to our Science & Testing page.
Though modern compact system cameras have only been around since 2008, prices and features range from around $400 to well over $2,000. The Leica T certainly sits at the upper end of the price spectrum, though it's still cheaper than we expected it to be. And although cameras like the Olympus E-M1, Fujifilm X-T1, and Sony A7R have proven that people are willing to shell out more than $1500 for a mirrorless camera, they're some of the best you can buy. Performance-wise the Leica T isn't in that class, but it's certainly capable of creating some amazing images. Overall, in terms of raw image quality it's on par with something like the Sony NEX-5T or the Samsung NX300, with a better interface and slower focus/burst speeds than both of those models.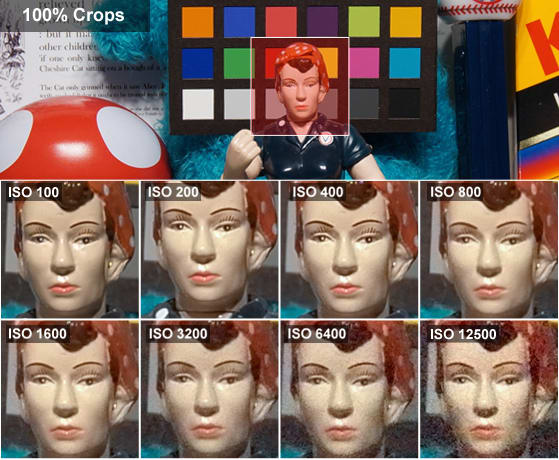 We were able to run the Leica T through our lab tests both with the T-mount 18-56mm f/3.5-5.6 kit lens and the Leica M-mount 28mm f/2.8. In almost all of our performance tests the Leica acquitted itself well, with accurate color rendition, above average base dynamic range, and excellent handling of noise through ISO 3200. The camera also exhibited acceptable autofocus accuracy and speed, though its contrast-based system lags behind Olympus, Fujifilm, and Sony for speed in the mirrorless segment.
The Leica T is supremely sharp with the right glass, and was very good even with the standard kit lens.
Tweet It
One thing we can say definitively is the Leica T is supremely sharp with the right glass, and it performs very well even with the standard kit lens. While we can't say how good future T-mount lenses will be, the kit lens is impressive (save for some nasty field curvature at the wide end). We were able to pull even better performance out of the adapted 28mm lens, indicating the T can do even better than what we saw in the labs.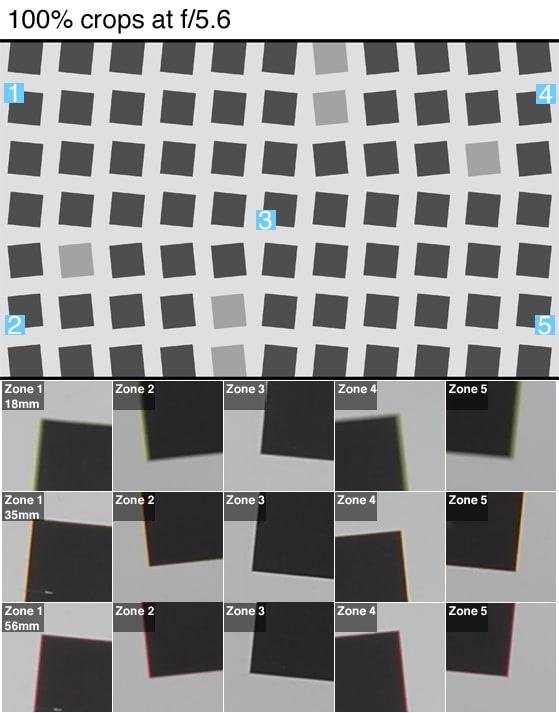 It's not all sunshine and roses, though. The continuous shooting speed of the Leica T leaves a lot to be desired. In our burst shooting test we found that the camera consistently hit 4.28 frames per second, regardless of whether you're shooting JPEG, RAW, or RAW+JPEG. That's a little more than half of what competing cameras can do. Unfortunately capacity is also extremely limited, with the camera only capturing around 12 shots regardless of compression type. Once you fill the buffer the camera will also lock up, preventing you from shooting or making any changes until the buffer is totally clear.
To download full-size samples of these images, check out the full gallery right here.
Though video is clearly not in Leica's wheelhouse, the T does well for itself. It doesn't hold a candle to the Panasonic GH4 or the Sony A7R based on our recent tests, but it's okay if you just want clips now and again. In our motion test the T's footage exhibited some obvious trailing and artifacting, though when the camera was still it was able to resolve details on par with other cameras in the class. The real trouble spots came in low light, where sharpness dropped off dramatically. The T also required about 19 lux of light to capture usably bright video, about 10-15 lux more than most cameras in its class.
Conclusion
A pretty camera that costs a pretty penny
Just about any discussion about Leica products usually begins and ends with a focus on price. Authentic Leica-produced cameras and lenses are excellent, but they can cost as much as a decent used car; the prestige of owning a Leica product is factored into the price, and prestige isn't cheap. So when the rumor of a Leica-made mirrorless camera surfaced, we figured the price would probably be at least $4,000. With the T apparently settling at around 1,600 EUR, authentic Leica quality is now within reach of mere mortals.
But does it justify the price? As always, that's a very personal question. But if buying something like the $6,950 Leica M (Type 240) is 10% performance and 90% personal desire, then the Leica T is more of a 50/50 proposition. It's expensive for what it is, but not to the same degree that most authentic Leica cameras are. It's sleek, it's sexy, it's refined (if not perfect), and its performance is respectable even in a very competitive market. It's a move downmarket for Leica, but it's a legitimate entry point for those who want a modern Leica camera that was actually built and designed by Leica.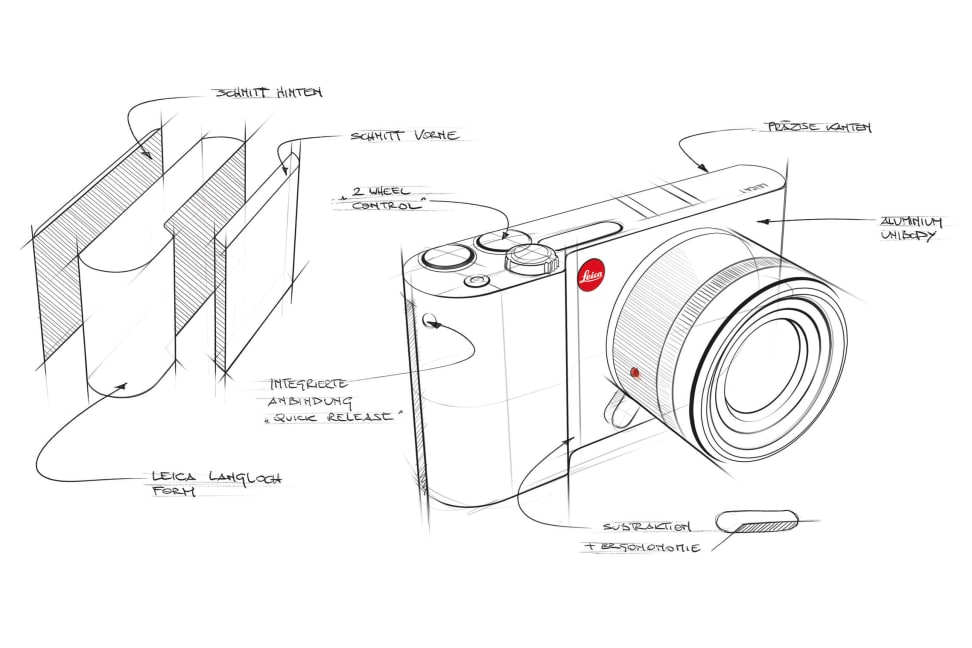 Most interestingly, the T (Type 701) is in many ways the antithesis of what we've come to expect from Leica, especially compared to the Leica M we just reviewed.
In our time with the M, we were struck by how confident Leica was in the camera's design, expertly adhering to tradition while adopting newer technology. Though there were welcome additions like live view and HD video, the M is the product of a company that knows exactly what they've always been, what they've always done better than anyone, and what Leica owners have come to expect.
But if the M is the eldest son walking in its parent's footsteps, the T is the rebel child gleefully tossing tradition out the door. It's the product of a company that knows what it wants to one day be, what it can strive to do better, and—expensive or not—it's much better than we expected.
But seriously, Leica: focus peaking.
Our editors review and recommend products to help you buy the stuff you need. If you make a purchase by clicking one of our links, we may earn a small share of the revenue. Our picks and opinions are independent from any business incentives.
Our editors review and recommend products to help you buy the stuff you need. If you make a purchase by clicking one of our links, we may earn a small share of the revenue. Our picks and opinions are independent from any business incentives.
Advertisement - Continue Reading Below
Our editors review and recommend products to help you buy the stuff you need. If you make a purchase by clicking one of our links, we may earn a small share of the revenue. Our picks and opinions are independent from any business incentives.
Advertisement - Continue Reading Below
Get Our Newsletter
Real advice from real experts. Sign up for our newsletter
Thanks for signing up!