cameras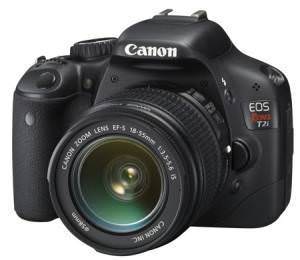 Introduction
There might be a dozen great things to say about the T2i, but there aren't a dozen reasons to buy it. The 2010 entry-level DSLR from Canon is barely an upgrade over last year's T1i, which you can get for a couple hundred dollars less than this new model.

The new sensor — borrowed from the T2i's big brother, the Canon 7D — boosted sharpness, but didn't help with the lackluster performance in other areas. Only DSLR video fanatics will be tempted by the T2i, with its microphone input, four frame rate options, and much improved video performance.
Comparable Products
Before you buy the Canon EOS Rebel T2i, take a look at these other interchangeable lens cameras.
Sections