cameras
Canon PowerShot G15 Digital Camera Review
A beautifully built camera whose superb lens and workhorse sensor provide excellent image quality.
$559.00 at Amazon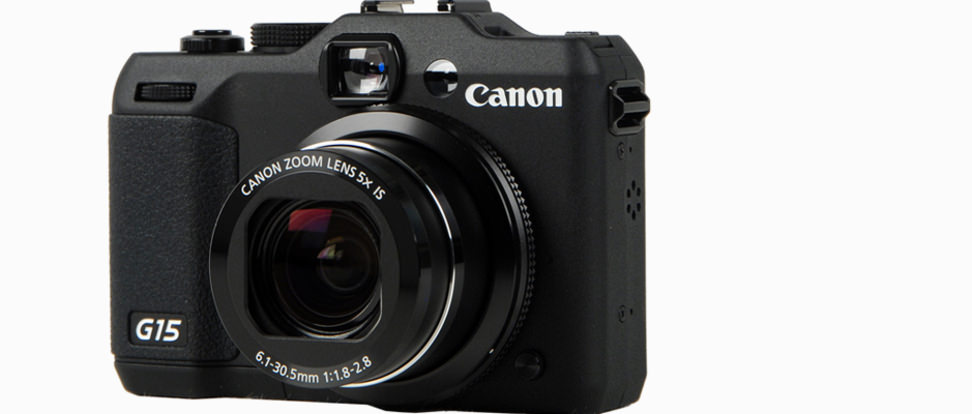 Introduction
Canon's legendary G series debuted all the way back in 2000, pretty much introducing the idea of the do-everything enthusiast point-and-shoot. Since then, many other manufacturers—Nikon, Panasonic, Samsung, and Olympus, to name just a few—have tried to muscle in on the idea, each with varying levels of success. Over the past decade plus, the G-series has changed in ways both good and bad, but in recent generations most critics seemed to agree that the series was past its peak. Over the hill, washed up, wandering in the wilderness. But with the G15, it seems Canon might finally be back on track. A stunning new f/1.8-2.8 zoom lens is the centerpiece here, but it's paired with a rugged and intelligently designed body, as well as a great 1/1.7" 12-megapixel CMOS sensor.
The PowerShot G15 is available now in black, at a price of $499.99.
Video Review
Comparable Products
Before you buy the Canon PowerShot G15, take a look at these other point & shoot cameras.
Sections