cameras
Canon PowerShot ELPH 340 HS Digital Camera Review
A new point and shoot for a new year is all looks.
$214.00 at Amazon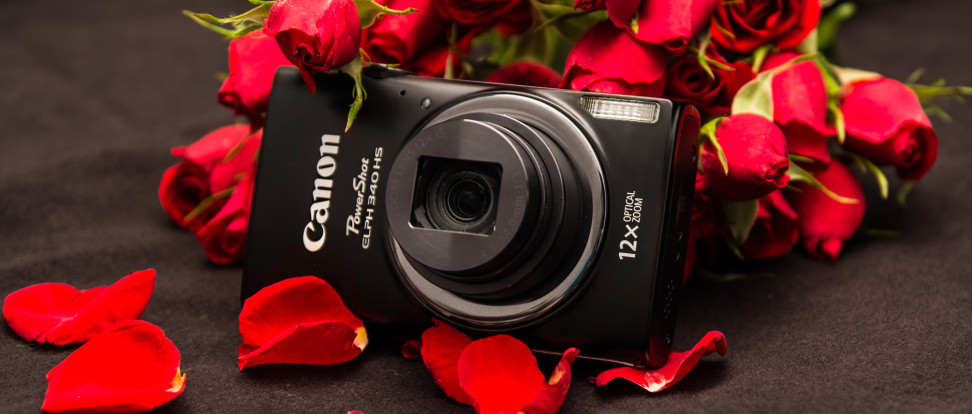 By the Numbers
After kicking the tires on the 340 HS, we can come to the conclusion that this camera isn't a massive upgrade over the older 330 HS. In fact, it's virtually identical when it comes to performance, save for a higher overall noise level in its shots. Though we often see cameras replacing older models to have at least an iterative upgrade, but that's not the case here.
Color Accuracy and White Balance
Let's get the best news out of the way first
After testing both the color and the white balance of the 340 HS, we came away satisfied. Say what you will about a point-and-shoot camera, but this one is very good with color and white balance.
First up is the color accuracy. The camera has a large number of color modes, but in "My Colors Off," the 340 HS posted a ∆C00 saturation error of 2.47. That result is for all practical purposes perfect to the human eye. To cap it all off, despite the normal oversaturation put in by cameras to make pictures appear more "real," the 340 HS keeps its saturation level at 100%—exactly where it should be.
Switching between color modes will alter your pictures in different ways, so rather than exhaustively wax poetic about each and every one, why don't I just post the charts?
Although it's more academic than earth-shattering, the 340 HS' white balance posts some seriously impressive numbers. Though the automatic white balance is quite terrible in incandescent light (~2000 Kelvin errors), in virtually every other lighting situation the auto setting was able to keep color temperature errors down to below 100 Kelvin: Which is virtually unheard-of.
Noise
Limited ISO range, but low noise
Whether due to the new processor, or just more efficient guts, the 340 HS has a passably low amount of noise for a point-and-shoot. It's not SLR low, but posting only 0.95% noise at ISO 100.
Even at the highest ISO speed (3200), you'll never see any more than 1.89% noise in your shots. That's notably good for an entry-level point and shoot, but saying that is like saying something is king of the ant hill. It's nothing spectacular, but you'll be hard-pressed to find something that good at under $200.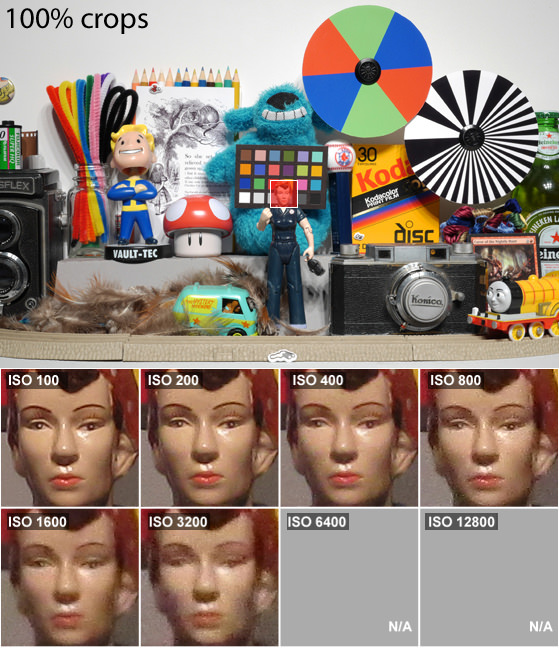 I will say that having extremely little noise reduction means fine details don't get lost easily. Though the 340 HS will always yank out a bit of fine lines at high ISO speeds if you look closely, it's not always obvious when that happens.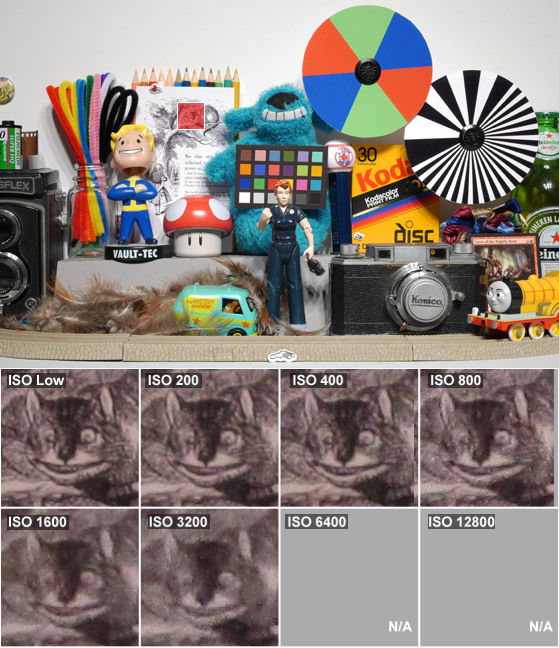 Comparable Products
Before you buy the Canon PowerShot ELPH 340 HS, take a look at these other point & shoot cameras.
Sharpness
Zoom at your own peril
The Canon 340 HS takes some decently sharp shots, but it isn't perfect. Sharpness tends to fall off around the edges of the photo pretty quickly, and there are some chromatic aberration errors introduced when you zoom out all the way. Though distortion is kept to a relative minimum, you'll notice barrel distortion or pincushion distortion in your shots if you zoom all the way out (or in).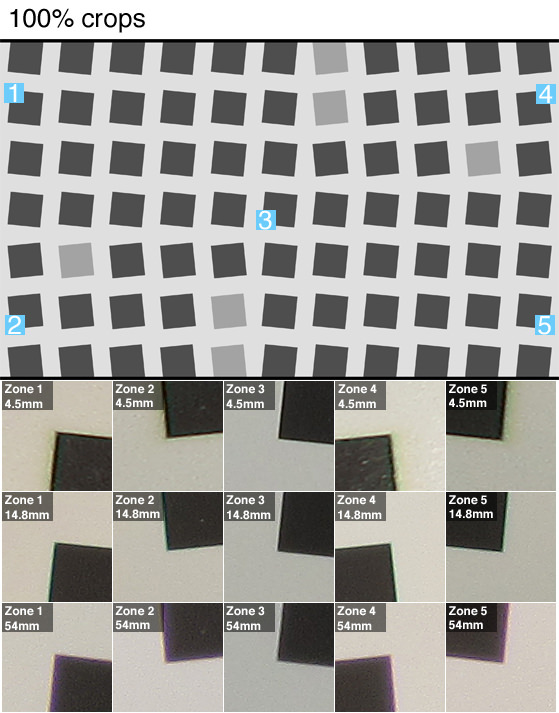 Some issues are also introduced by the camera's software "oversharpening" high-contrast edges. When this happens, you may notice a sort of halo around the line or edge you would normally expect to see just black and white. It isn't always a problem, but sometimes it can get downright annoying if your images rely on a predictable pattern for their effects to work the way you want them to.
It's honestly not all that surprising that there are some issues with a 12x zoom lens in front of a tiny sensor. Because of the geometry of the light entering the lens, the 340 HS will always struggle with this, and there's only so much Canon could have done to prevent the issues present with the camera.
Video
Not ready for any close-up, Mr. DeMille
When you grab the 340 HS, you're not exactly grabbing something capable of capturing serious cinema. I don't think anyone's expecting a point-and-shoot to rival a Vixia HF G30 or anything, but what if you're looking to grab short videos?
There's only so much you can expect from the 340 HS.
To that end, the 340 HS does a passably good job, but again—there's only so much you can expect from it. High-frequency patterns generate a lot of interference, and the highest video quality settings even show strobing in things like moving bike spokes or a passing chain link fence.
Otherwise, video is reasonably sharp. In our labs, we recorded 600 lw/ph horizontally and 650 lw/ph vertically. Dropping the light level to 60 lux also dropped the sharpness to 500 lw/ph horizontally, and 550 lw/ph vertically. Speaking of low light, the 340 HS needs 12 lux of ambient light to record a picture that maintains 50 IRE—the modern broadcast quality standard.
Our editors review and recommend products to help you buy the stuff you need. If you make a purchase by clicking one of our links, we may earn a small share of the revenue. Our picks and opinions are independent from any business incentives.