cameras
Canon PowerShot A2600 Digital Camera Review
On a budget? The Canon A2600 won't break the bank.
$249.00 at Amazon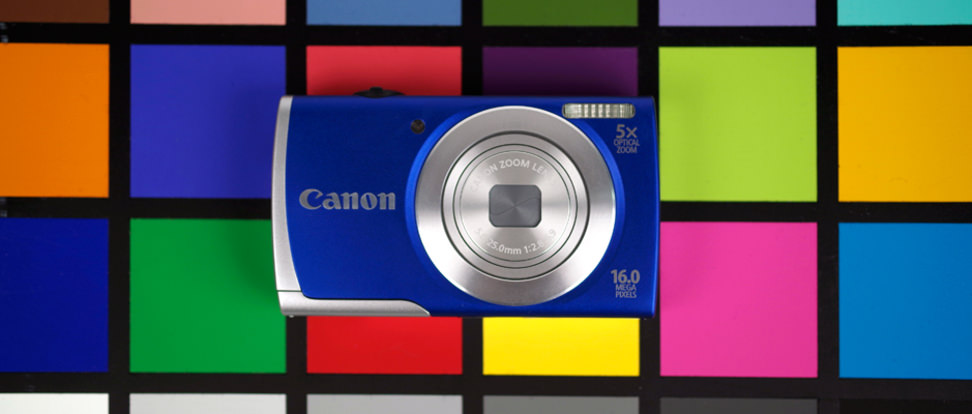 By the Numbers
Sure, this camera is inexpensive, but it sacrifices performance to get that attractive pricetag. It may be a strong temptation to buy, but look before you leap—know what you're getting into. If you're looking for a camera to capture high-quality snaps, you may find that the high noise and low sharpness of the Canon A2600 is a tough pill to swallow.
Color & White Balance
It's tough to expect more for an inexpensive point-and-shoot in terms of color performance. Sure, there are cameras out there for a bit more money that put this to shame, but in all honesty you're probably not going to notice this type of color error unless you're an enthusiast. A ∆C of 2.8 is nothing to sneeze at for a camera so affordable.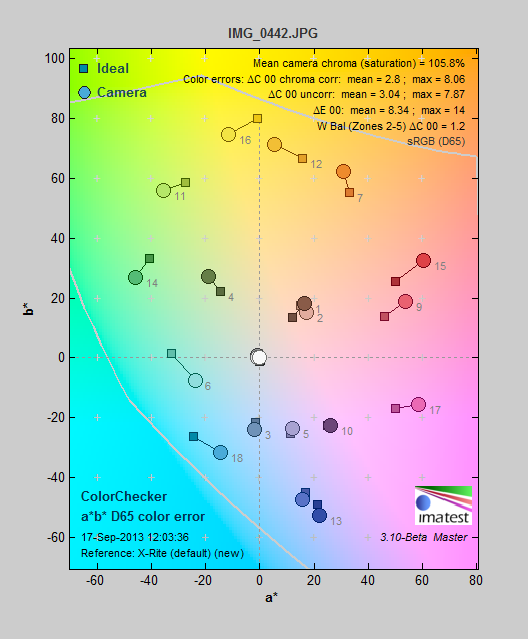 For those hoping that another color mode will improve upon this performance, you're out of luck. Like many entry-level cameras, there are no additional color modes to be had here. However, if you have the time, you can set a manual white balance, which does just about as well as the presets in maintaining color accuracy.
Really, even this performance is not bad for the money you'd spend—just don't expect high quality snapshots and you're golden.
To its credit, the A2600 keeps its saturation in check (105.8%), only blowing out some reds and magenta. Whites and blues are about where they should be, with yellows and greens shifted only a little bit. Really, even this performance is not bad for the money you'd spend—just don't expect high quality snapshots and you're golden.
White balance is another story, however. For whatever reason, the A2600 has a some of trouble with automatic white balance, and it shows when you take pictures without toggling the right preset ahead of time. If you don't use the custom white balance setting, this problem will pop up when you move from shooting outdoors to a room lit with incandescent light immediately.
Noise
Anybody who's used the once-ubiquitous disposable camera with 800-speed film will remember a certain... crummy quality of their images due to the introduction of noise and lost sharpness. Thankfully, the same isn't true with the A2600, but only if you keep the ISO speed at 100. Even at that setting, you'll notice 1.3%+ percent noise in your images, which is tough to explain away.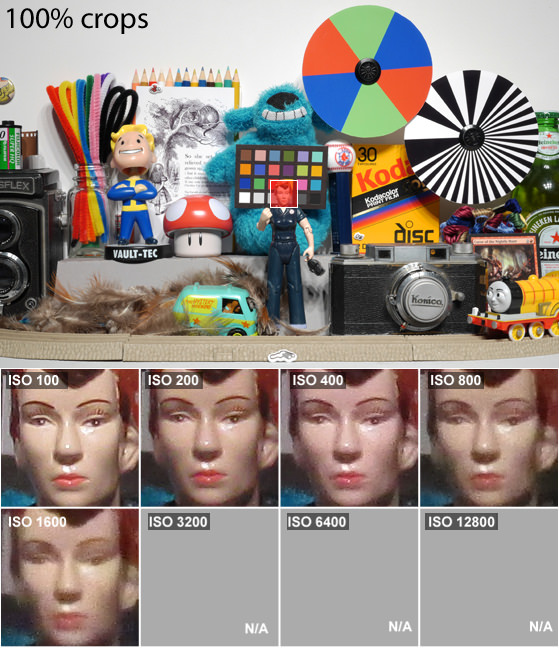 If you leave the camera on Auto ISO, you may find that many of your pictures will be nigh-unusable if you want them for anything other than the quick facebook pic—noise tends to increase the higher you let the camera turn the ISO. This matters a lot if you're planning on taking this thing out to a club or other low-light situation: the camera will either decrease the shutter speed or boost the ISO to compensate for low light, and both of these actions will make it extremely tough to get the quality of snapshot you want.
Comparable Products
Before you buy the Canon PowerShot A2600, take a look at these other point & shoot cameras.
Sharpness
Despite the tendency for bargain cameras to oversharpen pictures, the A2600 doesn't do this—in fact, Canon keeps it in check. Even at its worst, 12.08% isn't all that bad—though you may notice a tiny bit of haloing in small details in organic scenes.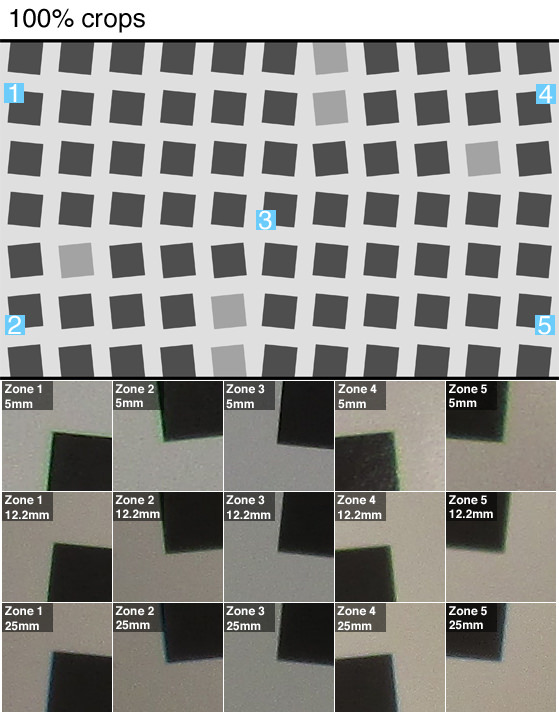 What you will notice is the lack of sharpness and hard edges bleeding into their surroundings. Whether its the lens or the sensor to blame is unimportant, but this is one of the areas where skimping on price will cost you. A sufficiently downscaled image will not suffer as many issues—but it won't work miracles. You may notice that there's some detail missing when you click through your photos at full resolution, however.
Video Performance
Much like the A2600's performance with still photos, sharpness is an issue for the tiny Canon point-and-shoot. Even under full studio illumination, it fell far short of average by only managing a resolution of 500 lp/ph both horizontally and vertically.
Sharpness is an issue for the tiny Canon point-and-shoot.
Additionally, there are some odd issues present in high-contrast situations. In our tests, we noticed there was a fair amount of strobing, as well as our patterns appearing to move backwards. You're probably not going to see that unless you're filming the spokes of a stationary bike, but it's still something to take note of.
Given its issues with exposure, it shouldn't be much of a surprise that low light is a bit of an issue as well. Though the A2600 is fairly respectable considering it only needs 10 lux to properly expose a scene in video, you may find that it's not quite enough for a dimly-lit area. Best to keep shooting when there's adequate light.
Our editors review and recommend products to help you buy the stuff you need. If you make a purchase by clicking one of our links, we may earn a small share of the revenue. Our picks and opinions are independent from any business incentives.