Sony's RX1 is the talk of the camera world, with a compact body, fixed lens, and massive full-frame sensor.
Conclusion
The Sony Cyber-shot DSC-RX1 is an exercise in contradiction: it's a compact camera with a massive full-frame image sensor, a fixed lens camera designed for professionals, a $2800 camera that might actually be a bargain.
At the heart of all this is the Sony RX1's image sensor: the same massive 24.3-megapixel CMOS sensor found in their newly announced professional DSLR, the A99. It's the same size and quality of sensor as you'd find in cameras like the Nikon D800, Canon 5D Mark III, more than twice as large as the APS-C image sensors found in most DSLRs.
It's that feature alone that sets the RX1 apart from all previous compact digital cameras. Paired with the camera's high-quality Carl Zeiss 35mm f/2.0 Sonnar T* lens, the RX1's image quality could very well be on par most professional cameras. The price is in an entirely different stratosphere compared to other fixed lens compact cameras, but $3000 isn't bad for a full-frame body, even if you can't swap the lens.
The difference is that while you can pay $3000 for a Nikon D800 (or $3500 for a similar Canon 5D Mark III), that's a body-only price; you still have to buy high-quality optics to match. The fixed-lens nature of the RX1 is both its biggest advantage and its biggest flaw, depending on your perspective. On the one hand you get a high-quality lens and a compact body for the body-only price of other full-frame models. On the other, the RX1's inability to specialize may keep it a luxury that few photographers can justify purchasing.
In the end there's no getting around the RX1's massive price tag. In our minds there are two kinds of high-priced cameras: those that offer what cheaper cameras don't and those that are priced high simply because of the brand. The cameras that are worth it combine high-end hardware, features that can't be gotten at a lower price, and a user experience that aids the experienced shooter in producing great images.
It remains to be seen if Sony's gamble pays off, but we're eager to see if the RX1 can deliver on its promise of full-frame DSLR quality in a compact body. Either way, it's clear that Sony has pushed the boundaries of compact camera design to deliver something truly unique.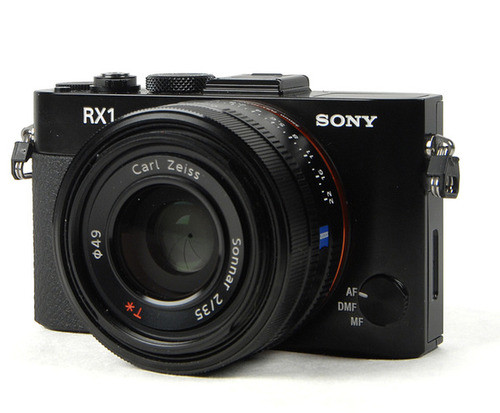 Sections