Olympus Stylus XZ-2 iHS
The XZ-2 is a solid upgrade to the beloved XZ-1, but it falls behind in terms of image quality.
Olympus Stylus XZ-2 iHS Digital Camera Review
$599.99
Better than
93%
of Reviewed Digital Cameras
Sharpness
Despite the change from a 10-megapixel CCD sensor to a new 12-megapixel CMOS unit, the XZ-2 performs nearly identically to its predecessor with regard to sharpness. It's not the sharpest sensor/lens combination we've ever seen, but it's solidly in the ballpark of "very good" performance. Generally speaking, it's sharpest at full wide angle, dropping off a bit in the middle focal lengths, and then picking up again toward full telephoto. In the real world, it produced very pleasing results at low ISO settings, before noise and noise reduction crash the party.
It's also worth noting that, unlike many recent advanced compacts, the XZ-2 doesn't seem to apply excessive in-camera sharpening to its JPEGs. In-camera sharpening is like salt: you can always add it, but you can never take it away. While we've seen sky-high oversharpening numbers from cameras like the Samsung EX2F and Canon G15, Olympus tones it down. Those cameras' sharpness figures ranged from 130% to 150% of normal, producing ugly dark outlines around high-contrast objects. In contrast, the XZ-2 rarely rises above 110%, and as a result, the photos you get out of it look a good deal more natural on a per-pixel level.
The XZ-2 also lets you adjust the sharpness level of each JPEG color mode (on a scale of ±2 adjustments from "normal"), so you can make the camera behave however you please. Of course, you can always shoot RAW to get the sensor's pure output and shortcut the sharpening issue entirely. More on how we test sharpness.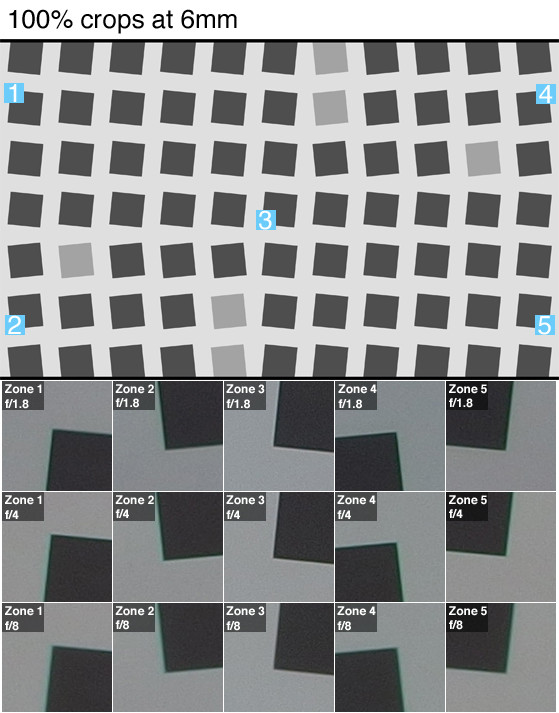 Sections