Fujifilm FinePix X100
The Fujifilm Finepix X100 made a huge spash when it was announced nearly a year ago at Photokina.
Fujifilm X100 Digital Camera Review
$1,199.95
Sharpness
Sharpness is probably the X100's best area of performance, with incredibly sharp detail at multiple apertures. Our one disappointment is in the fallout at the far edges of our test photos—a disadvantage that is probably the result of the in-camera distortion correction. Even so, photos taken with the X100 are sharper overall than photos taken by the vast majority of point-and-shoot cameras and many interchangeable lens cameras as well. More on how we test sharpness.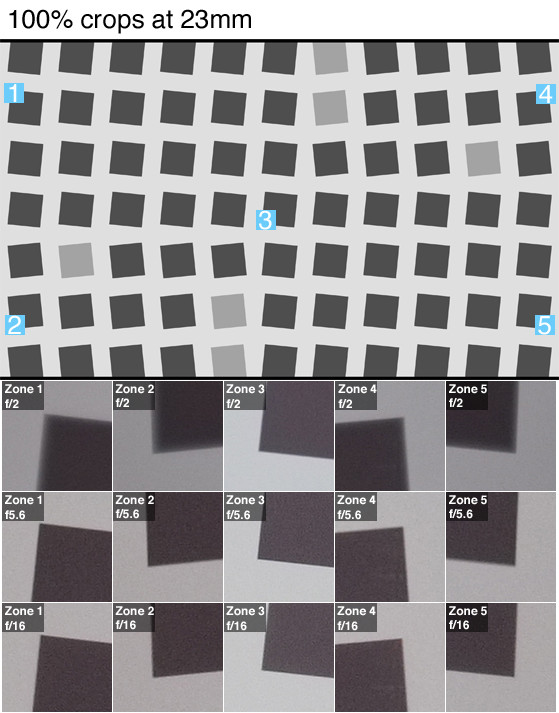 Image Stabilization
The Fujifilm does not have any kind of image stabilization. Fuji claims that the fast, fixed zoom F2 lens will allow users to photograph in low light conditions without the need for image stabilization.
Sections