Fujifilm X-S1
Fuji attempts to build a true bridge camera.
Fujifilm X-S1 First Impressions Review
$799.95
Better than
80%
of Reviewed Digital Cameras
Design & Appearance
The X-S1 is designed like an inflated version of Fuji's own HS30EXR (or last year's HS20EXR, which is probably still more familiar to most readers at this point). It's the most "serious-looking" superzoom we've seen, in no small part because of that extra bulk; it looks even more like a DSLR than a typical bridge camera. The relative proportions are the same, just bigger overall.
Like the rest of the X series cameras, the X-S1 has the "Made in Japan" emblem stamped on the rear panel. But aside from that mark of pride (and marketing), it's hard to tell that it's supposed to be part of the X lineup—mainly because it's the only model that isn't designed in the image of a rangefinder.
Tour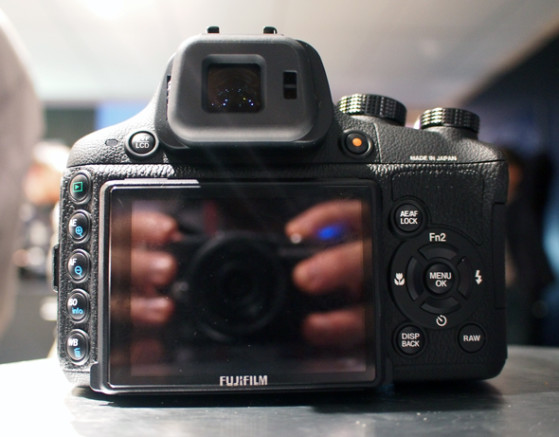 Sections