Fujifilm X-S1
Fuji attempts to build a true bridge camera.
Fujifilm X-S1 First Impressions Review
$799.95
Better than
80%
of Reviewed Digital Cameras
Modes Overview
The X-S1 offers a manual (PASM), automatic, and preset scene modes, as well as specialty (or "advanced") modes like a 360-degree sweep panorama and multi-shot composite modes. Fuji's usual Film Simulation color modes are on offer as well, including Provia (standard), Velvia (vivid), and Astia (soft), alongside monochrome and sepia modes.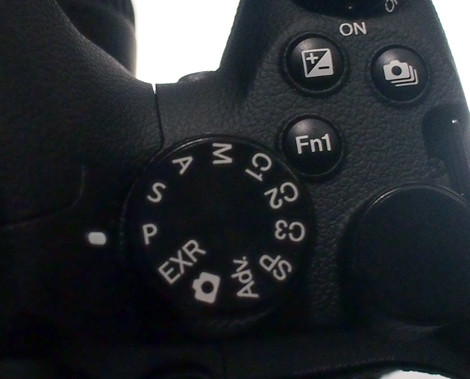 Auto Mode
Like many higher-end Fujifilm models, the X-S1 has a standard auto mode and the more exotic EXR auto mode, which selects one of the camera's alternative capture and processing techniques. We've found with other mid- to high-end Fujifilm cameras that EXR mode is the best way to approach automatic shooting when it's available; the shots generally turn out cleaner, sharper, and with a more balanced dynamic range than they do out of the standard auto mode, and they never look worse.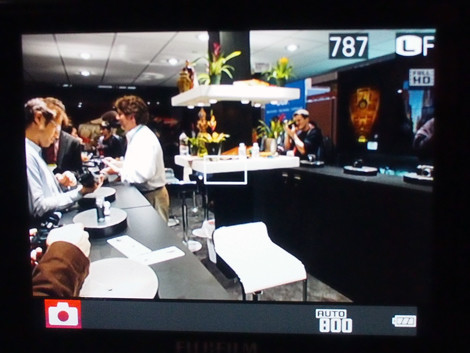 Movie Mode
The X-S1 can shoot 1080p/30fps video, 720p/30fps, and a VGA movie mode. Like movie modes on most Fuji cameras, it feels like a tacked-on feature—one that's there because cameras are expected to have video, not because it's really meant to work as a standalone video camera. Clips can't be edited, and autofocus seemed to have trouble adjusting to moving objects (or a shifting focal length) after the initial focus lock. Optical zoom works because the zoom mechanism is controlled manually with a twist barrel.
Drive/Burst Mode
At full resolution, the X-S1 is advertised to crank out 7 JPEGs per second, jumping up to 10fps at half-resolution. A couple of slower continuous drive settings are also available, as well as assorted bracketing modes including AE and ISO.
Custom Image Presets
Three user-definable custom image presets are available, all of which have a notch on the mode dial.
Playback Mode
Playback mode is mostly standard for a Fujifilm EXR camera. A dedicated playback button sits on the top-left side of the rear panel. The AF and AE buttons beneath it control playback zoom. The command dial can cycle through large sets of photos quickly. Basic in-camera edits like cropping and resizing are possible as well. The biggest tweak to the system is that playback menus are designated by a green tab at the top of the screen (as opposed to the red and blue tabs for shooting and setup menus).
Picture Quality & Size Options
Resolution maxes out at 12 megapixels in a 4:3 aspect ratio. Three different sizes—L, M, and S (take a guess at what those stand for)—are available for each of the four supported aspect ratios, which also include 16:9, 3:2, and 1:1.
As an enthusiast-oriented camera, the X-S1 does offer RAW format shooting (even through a dedicated RAW button). Two JPEG quality levels (Basic and Fine) are offered, as is RAW+JPEG simultaneous capture.
Sections