Fujifilm X-Pro1
Fujifilm's old-school X-Pro1 is one of the best mirrorless models we've ever tested.
Fujifilm X-Pro1 Digital Camera Review
$1,699.99
Better than
66%
of Reviewed Digital Cameras
Sharpness
We need to start by qualifying our results a little bit. At default settings we detected a bit of oversharpening produced by the X-Pro1's software, and this will boost scores beyond what the camera actually deserves. A professional DSLR, for example, wouldn't oversharpen at all, since that audience values raw image data over all else.
That being said, the Fujifilm X-Pro1 is the sharpest camera we've ever tested.
Oversharpening is confined to the central zones, with the effect quickly tapering off as we near the edge of the frame. As is typical, the most detail can be achieved at a medium aperture, with our best shots coming in at f/5.0. But really the entire aperture range produced high scores, with detail above 1800 MTF50s at wide or narrow settings, and an average of 2100 in the middle.
Since all the current XF lenses are primes, we couldn't test for multiple focal lengths, but we did test multiple lenses. The 35mm and the 18mm returned nearly identical results, and although we left the 60mm out, we have to assume it's just as excellent. These were extremely impressive and well-rounded results, leaving us with the impression that no matter what lens or f-number you need, the shot will be razor-sharp. More on how we test sharpness.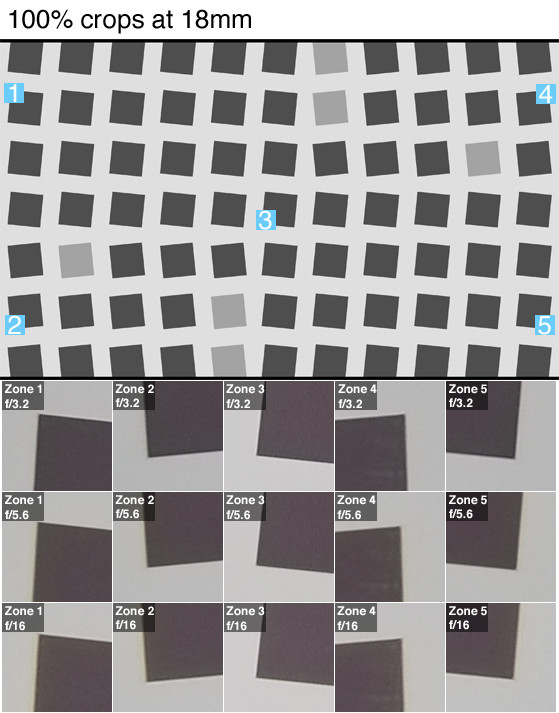 Image Stabilization
The X-Pro1 is not equipped with image stabilization, but given the speed of these lenses that's almost irrelevant. For a similar model with a hardware stabilizer, consider the Sony NEX-7.
Sections