Canon EOS Rebel T3
We've finished putting Canon's T3 through our testing procedures, and were surprised by the results.
Canon T3 Digital Camera Review
$599.99
Better than
20%
of Reviewed Digital Cameras
Sharpness
Typically, with a DSLR lens we like to see sharpness over over 1000 lw/ph at a variety of apertures and at least in the center of the lens. The T3's 18-55mm kit lens could barely crack 900 lw/ph in the majority of our test shots, and only barely cracked 1000 on average in two. The lens is sharpest at the wide angle from the maximum aperture of f/3.5 through f/8, but even then it only has a sharpness measurement of around 1200 lw/ph in the center of the lens. Given the way they price DSLRs, it likely will make no difference in price to get the 18-55mm kit over body-only, but buy a better lens to get the most out of your camera. More on how we test sharpness.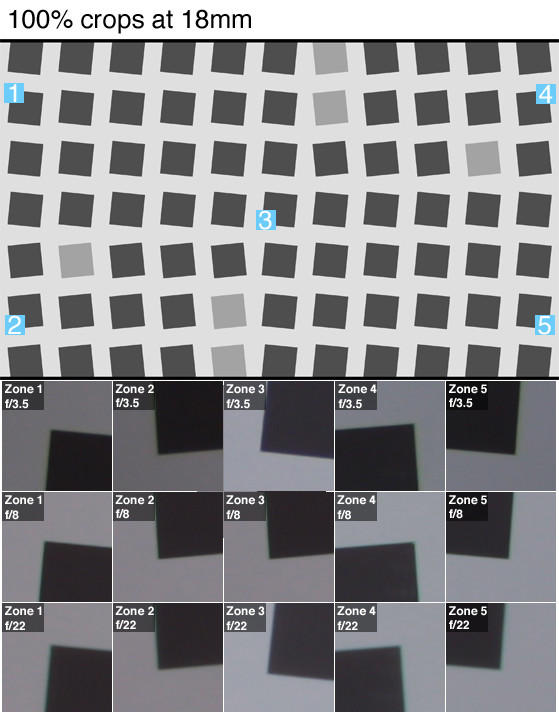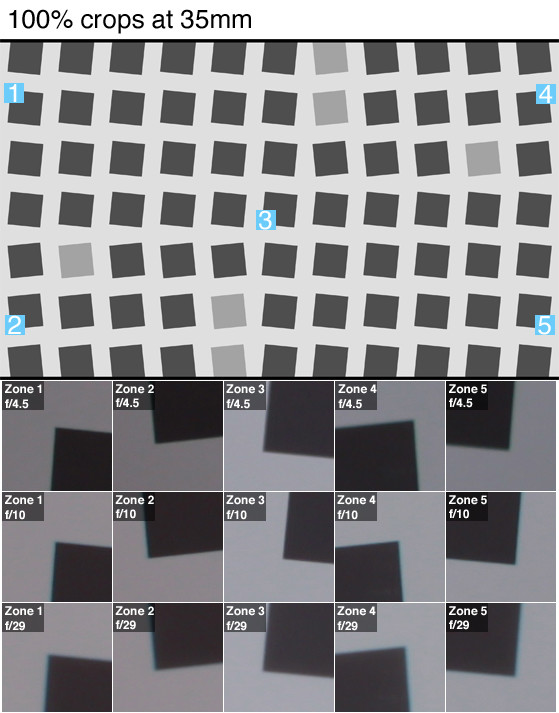 Image Stabilization
The Canon T3's optical stabilization performed fairly well in our shake testing, though didn't provide any substantial improvements. Canon employs an in-lens stabilization system, moving a lens element to counteract any camera movement. This hasn't proven as effective as in-camera stabilization in our testing, though there are other benefits to using this type of stabilization in DSLRs. The main benefit is that it stabilizes the image as it's seen through the viewfinder, as well as in the final image. Sensor-shift systems merely stabilize when the final image is taken, making framing difficult while the camera isn't stationary.
Sections