Canon PowerShot G15
A beautifully built camera whose superb lens and workhorse sensor provide excellent image quality.
Canon PowerShot G15 Digital Camera Review
$499.99
Better than
97%
of Reviewed Digital Cameras
Sharpness
Every camera sharpens its JPEG images in-camera to some degree. Some models are transparent about it, giving you a sharpness scale for each "picture mode," while others can be sneaky. Like most other things in life, software sharpening is acceptable in moderation, but lately we've noticed an unfortunate epidemic of oversharpening sweeping the industry.
What does oversharpening look like? Well, it tends to show up most prominently as a dark line around high-contrast objects, almost as if someone has outlined them with a felt tip pen. Recent cameras like the Samsung EX2F and Canon's own ELPH 110 HS have recorded sky-high oversharpening figures in our lab testing, ranging as high as 150% of normal. The PowerShot G15 doesn't quite reach those heights, but it still hits about 130% at its worst, resulting in high contrast edges that look distinctly unnatural.
And that's a shame, since the sensor and lens combination is pretty darn good anyway. Sharpness remains high if not exceptional across the frame, regardless of focal length or aperture. It definitely falls off a bit wide open at f/1.8 and full wide angle, and it's not superb at the narrowest aperture of f/8 at any focal length, but it's good just about everywhere.
If you want to avoid the effects of oversharpening and take advantage of the G15's natural capabilities, we strongly suggest either shooting RAW or setting up a custom My Colors setting with the sharpness slider cranked all the way down. While we did not test this latter suggestion, we suspect it would give you far less oversharpening than any of the default My Colors modes, including Off and Natural. More on how we test sharpness.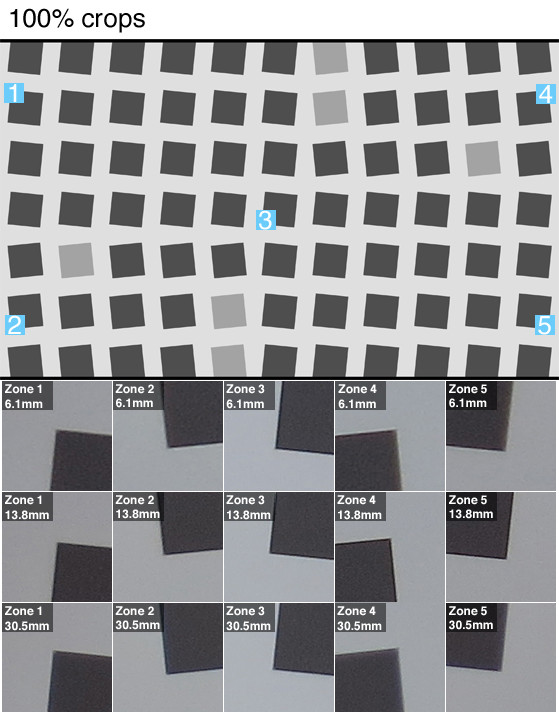 Sections