Whether you're a seasoned pro or a total amateur, picking the right camera is no easy task; if you're shooting on a budget, the choice becomes even harder. As one of the most storied names in photography, Nikon has a laundry list of models at all price points, including many DSLRs well under $1,500.
Want a great starter model? You can probably pick one up for not much more than $500. Looking for a little more photographic horsepower? You'll probably be spending over $1,000, but the results will be spectacular.
Either way, our picks below should include at least a couple options that suit your needs. Want to learn more about any particular model? Just click through to the full review to learn more.
Updated February 15, 2017
With weather sealing, a built-in autofocus motor, and some nifty video and timelapse features, the D7200 is built with sports, wildlife, and even amateur prosumer photographers in mind. It may sit in a weird middle spot in Nikon's lineup, since it's around the same price as the full-frame D610, but for sports and wildlife photographers who don't need full-frame and want weather-sealing, the D7200 is a great choice.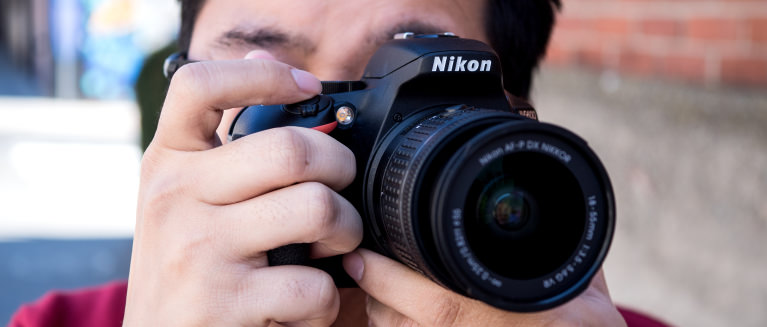 2
This traditional Nikon DSLR has the company's latest technology inside. Featuring SnapBridge, the D5600 automatically transfers your photos from the camera to your phone without you having to intervene. While this is good, performance from the D5600 was only okay, and some of its features are starting to show their age a bit. On the whole, this is still an excellent pick for a first-time DSLR shopper.
Where To Buy
$696.95
Amazon
Buy
$696.95
Adorama
Buy
$699.99
Best Buy
Buy
$696.95
Walmart
Buy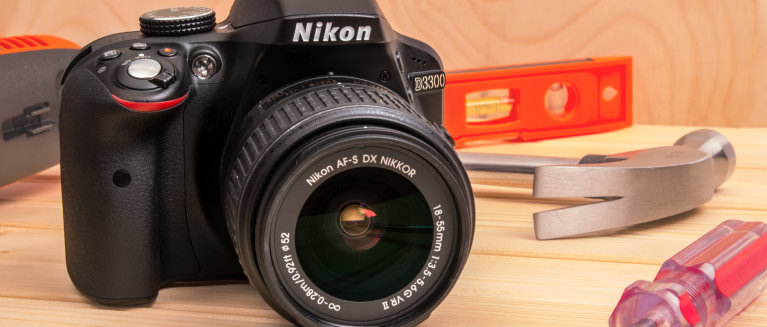 3
Nikon's most affordable DSLR holds its own in a sea of high-performance shooters, picking up where the well-received D3200 left off. With the D3300, you're getting a lighter chassis, a 24.2-megapixel sensor with no anti-aliasing filter, and the new EXPEED 4 processor. If you've been waiting for an entry-level DSLR that checks all the boxes, it's tough to argue with what this camera has to offer.
Where To Buy
$446.95
Amazon
Buy
$446.95
Adorama
Buy
$446.95
Walmart
Buy
$449.95
Crutchfield
Buy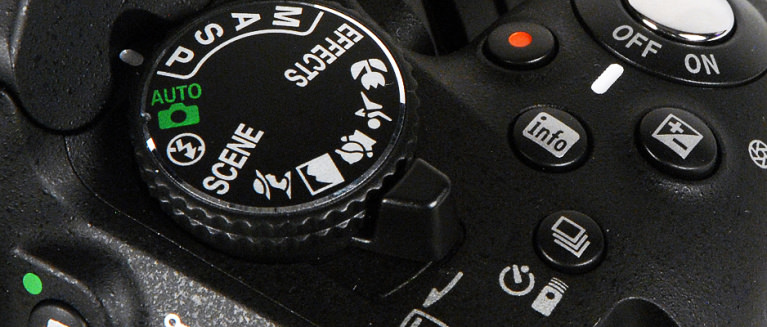 4
Nikon's midrange D5200 DSLR produced excellent results in our labs, including accurate colors and extremely wide dynamic range. Major changes over the D5100 include higher resolution and faster autofocus, and compatibility with the WU-1a WiFi adapter, allowing users to transfer photos directly to iOS or Android devices, which can also function as a remote viewfinder. Top-notch video and a swivel screen are icing on the cake.
Where To Buy
$496.95
Walmart
Buy
5
Equal parts interchangeable lens camera and point-and-shoot, the Nikon 1 J5 gives a massive step-up in quality to entry-level shooters. Though it's no high-end option, the camera has serious burst speed, decent sharpness, and a boatload of features for under $500. Anyone looking for a pint-sized mirrorless camera with a 1-inch sensor should put the Nikon 1 J5 on their shortlist.
Where To Buy
$496.95
Amazon
Buy
$496.95
Adorama
Buy
$499.99
Best Buy
Buy
$496.95
Walmart
Buy